We're coming to Comic-Con@Home 2021! Our virtual panel goes live at 1pm PT, Friday July 23rd!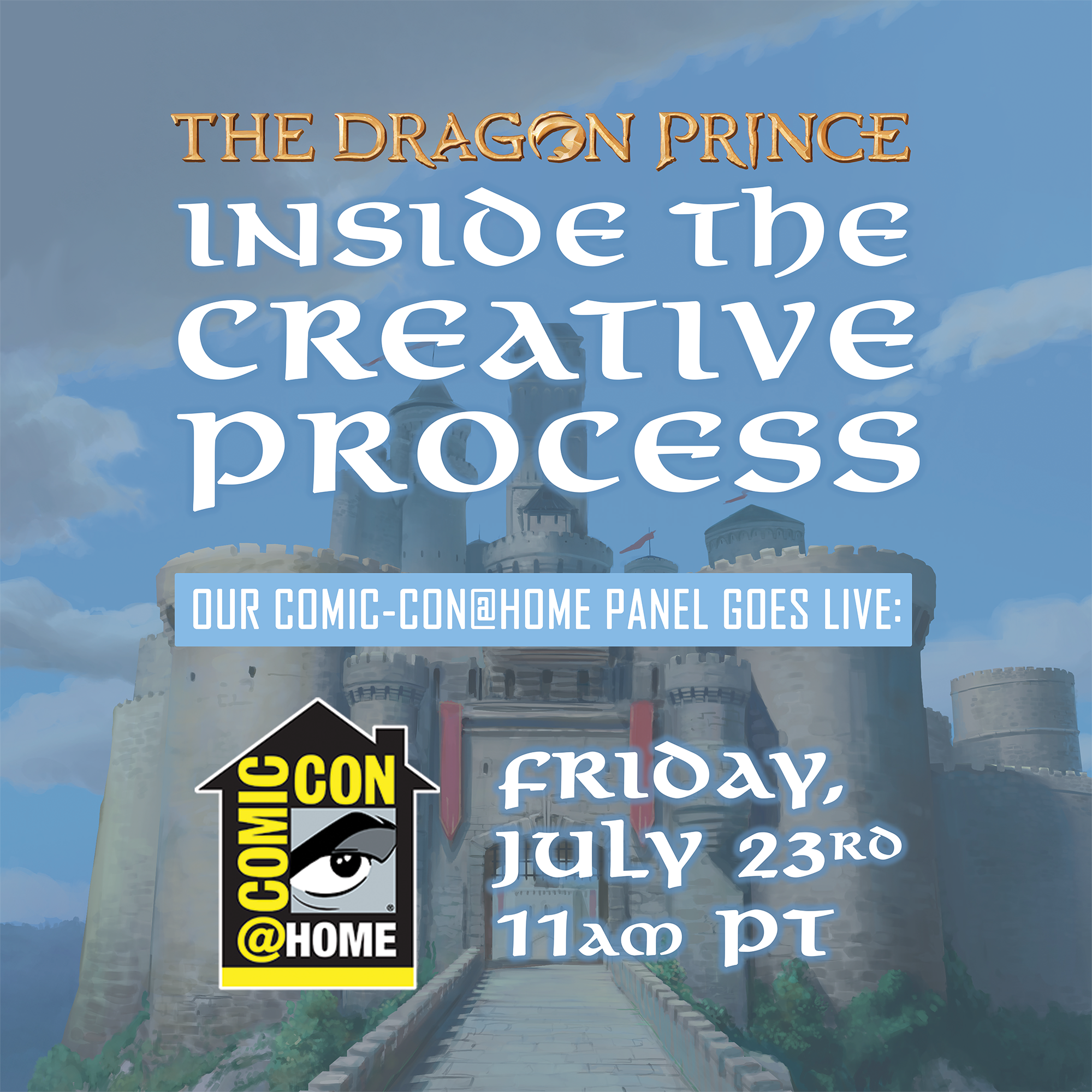 The Saga is coming . . . now hear what goes into making the magical next phase of the Emmy Award-winning series The Dragon Prince! Co-creators Aaron Ehasz & Justin Richmond will share exclusive behind-the-scenes glimpses into the creative process including early sneak peeks, fan Q&As, plus interviews with writers, artists, and more. While there won't be news about Season 4, come learn about the exciting areas of Xadia you'll be able to explore in the near future!
Check out the event through Comic-Con@Home and watch live on their Youtube Channel!