The second official core novel of The Dragon Prince is just one week away! Want a glimpse of what's to come? Click here for a special sneak peek excerpt! 
Pre-order your copy at Amazon, Barnes & Noble, Books-A-Million, Indiebound, Target, and WalMart! Adrian Petriw, voice actor of Commander Gren, will also be returning to narrate the audio book.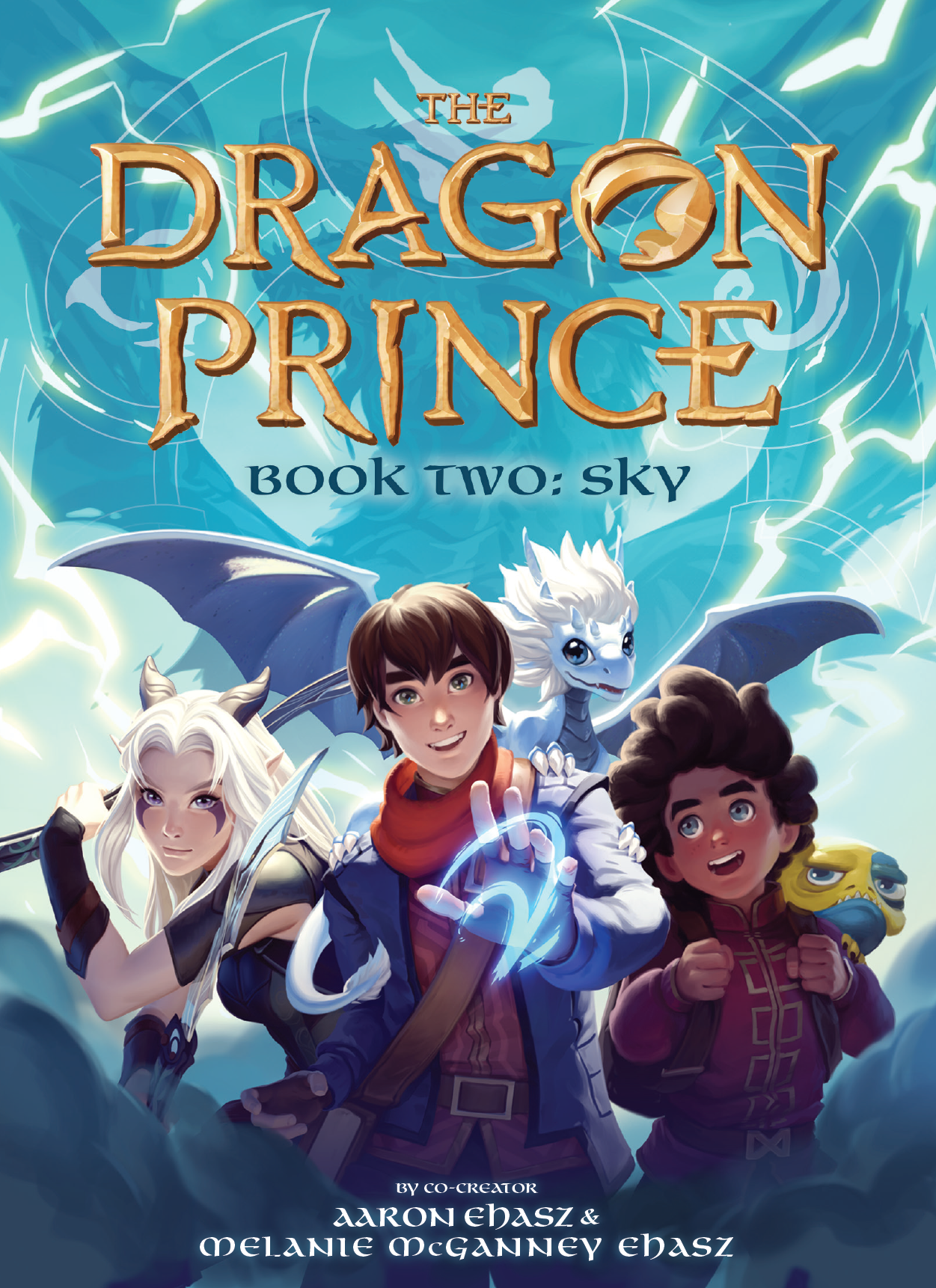 The Dragon Prince has hatched! Now the princes of Katolis, Callum and Ezran, along with Moonshadow elf Rayla, have one goal: deliver the defenseless dragon to his mother in the magical land of Xadia. Things get complicated when the High Mage's children, Claudia and Soren, track down the questing princes. Should Callum and Ezran trust two humans they've known forever, or the elf they've just met?
In Katolis, High Mage Lord Viren schemes to gain the support of the other human kingdoms, and that of a much more mysterious ally…
The tensions of war between Xadia and the Human Kingdoms are ready to explode. As fiery battles erupt and hidden truths come to light, friendships will be tested, plans will be set into motion, and everyone will face their most difficult choices yet.
Written by Aaron Ehasz (co-creator of The Dragon Prince and head writer of Avatar: The Last Airbender) and Melanie McGanney Ehasz, this second canon novel based on the Netflix original series finally gives fans the full story beyond the frame of season two with deeper characterizations and expanded plotlines.