The Dragon Prince board game is NOW AVAILABLE for pre-order at BrotherwiseGames.com!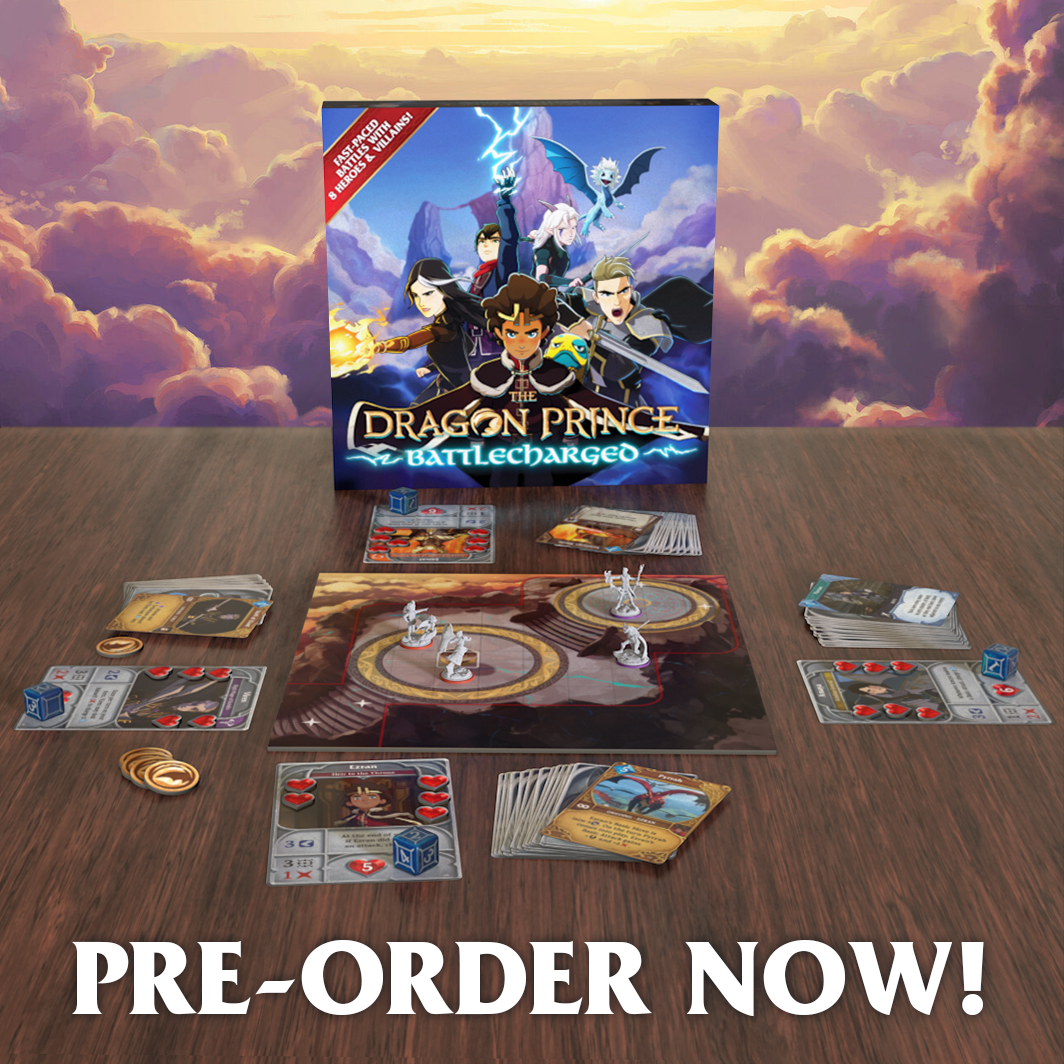 What is Battlecharged? It's an epic tactical miniatures game unlike any other, where each character's personality & fighting style are woven directly into gameplay!
It comes with 8 miniatures, 8 unique action decks, 6 beautiful battle maps, and everything 2-6 players need for action-packed battles! Check out Brotherwise's videos for a peek into Rayla, Callum, Ezran, and Claudia's individualized cards and play style.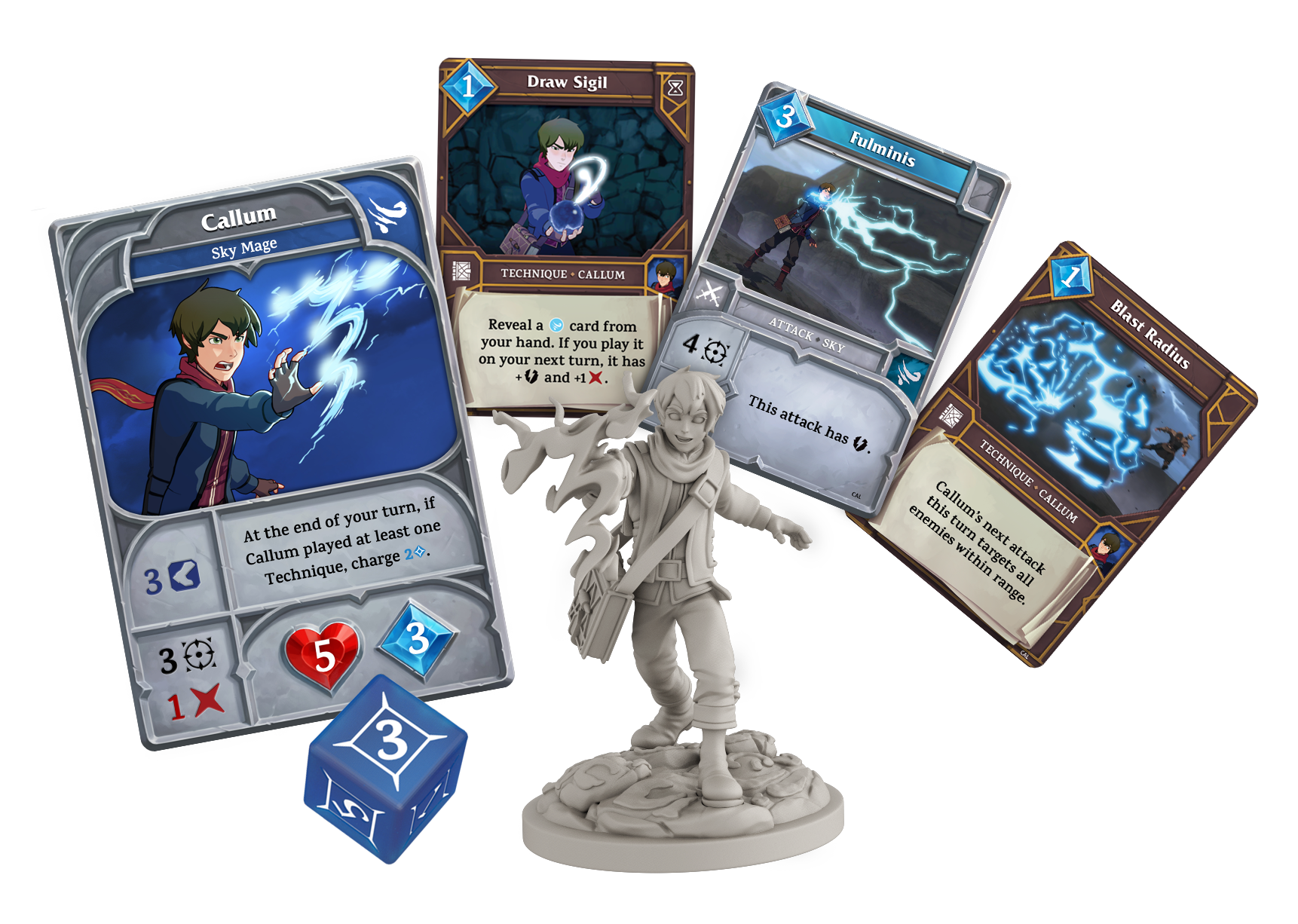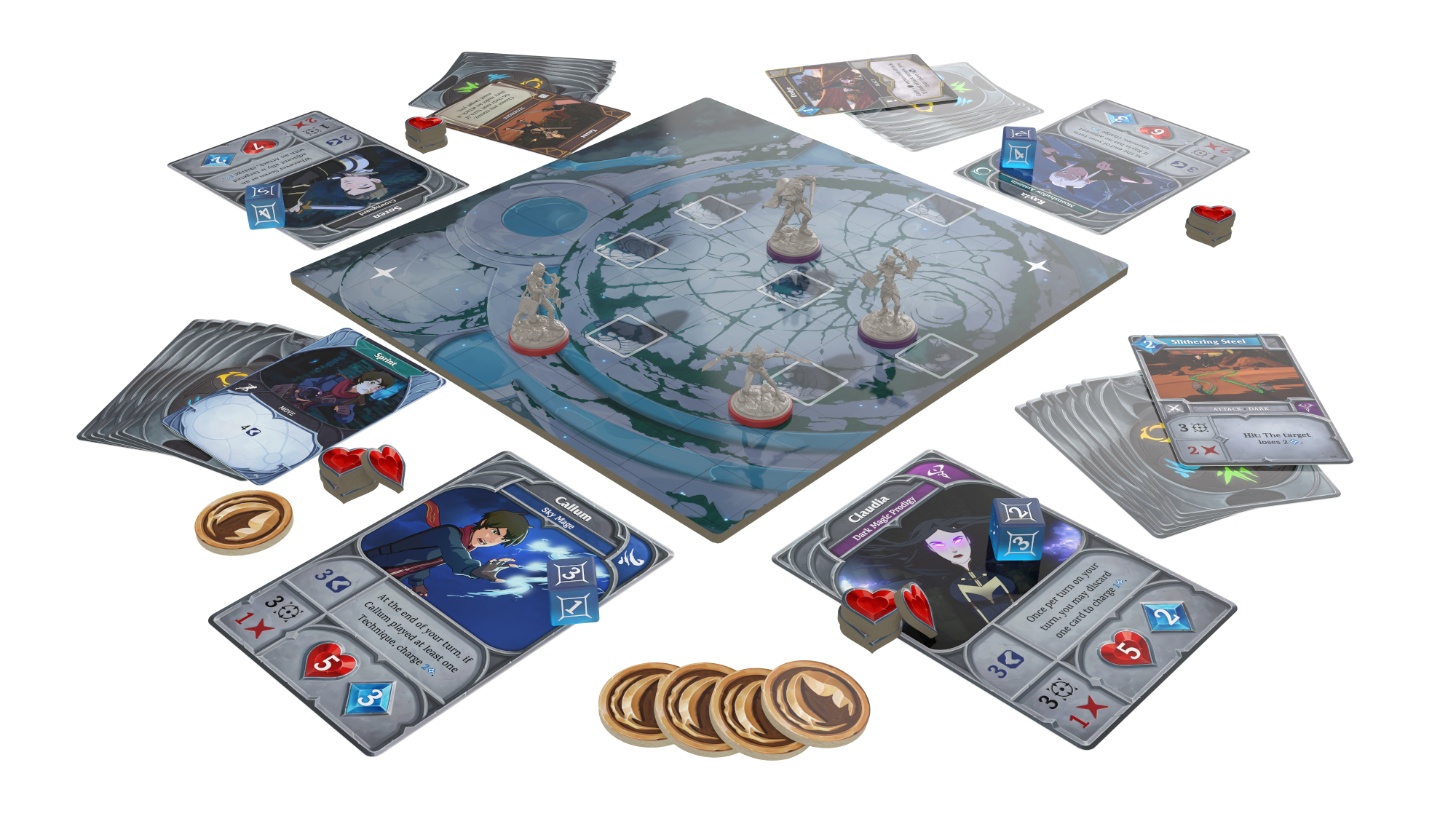 As we continue to work on Season 4 and beyond, we're thrilled to have partners like Brotherwise Games designing awesome projects like this! Wonderstorm Art Director Tim Kaminski guided visual direction with Brotherwise's Graphic Design Lead Matt Paquette to make each individual item feel like it came directly from Xadia. The card frames were painted by Janette Ramos and the map illustrator was Dallin Bifano, who created beautiful original illustrations that also worked well for gameplay; check out his Moon Nexus process image.
It's coming to US stores this Fall, but you can pre-order now to get bonus content like the Dark Callum action deck. If you're outside of the US–don't worry! You can sign up for an international pledge to be first in line to get Battlecharged when it comes to your country, INCLUDING all bonus content.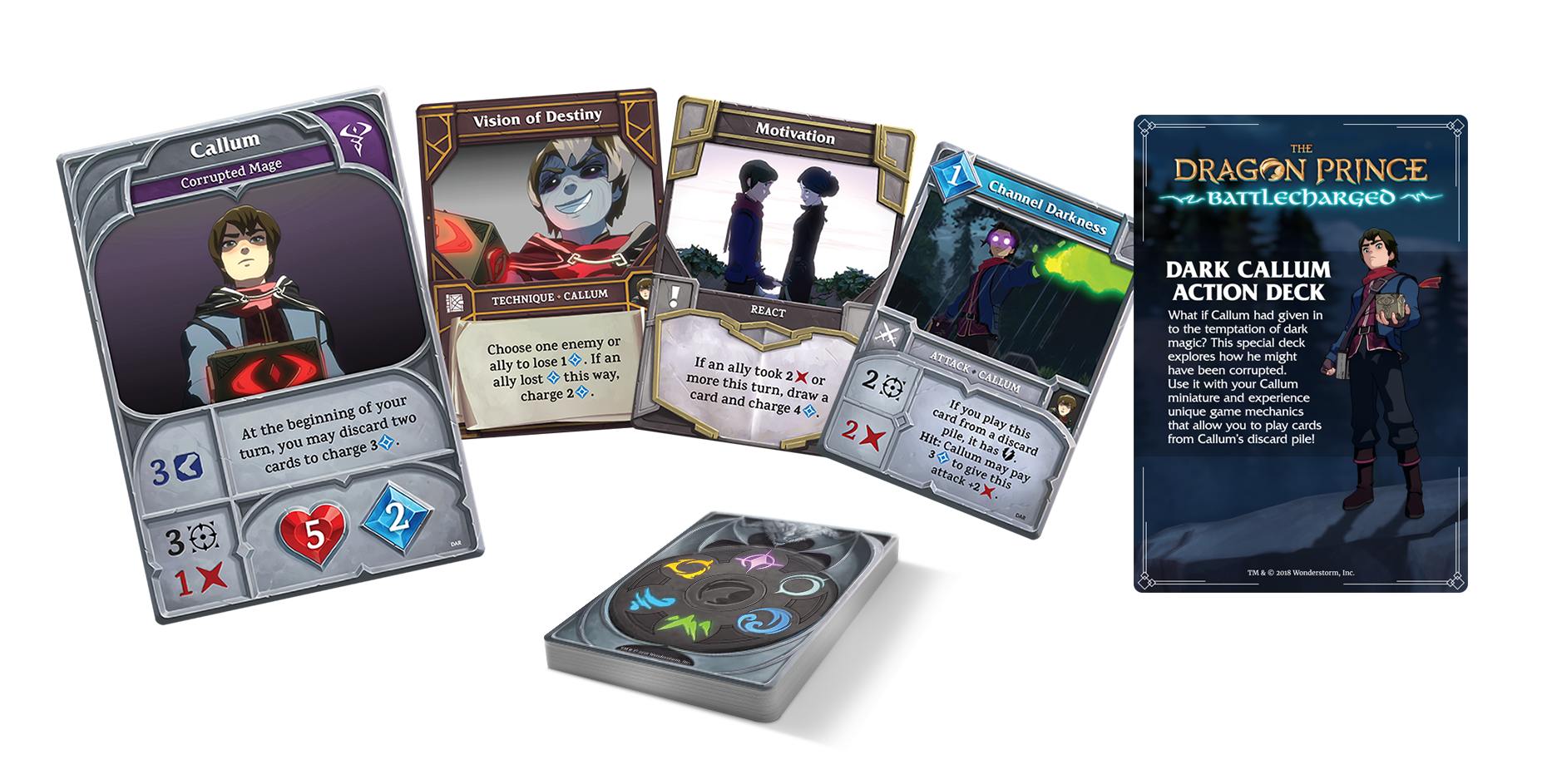 So get ready to fight for the future of Xadia! Visit The Brotherwise Website to place your pre-order today.