Join series co-creators Aaron Ehasz and Justin Richmond, executive producer Villads Spangsberg, lead writer Devon Giehl, and voice actors Jack De Sena (Callum) and Racquel Belmonte (Claudia) at San Diego Comic-Con for our "Mystery of Aaravos Unveiled" panel!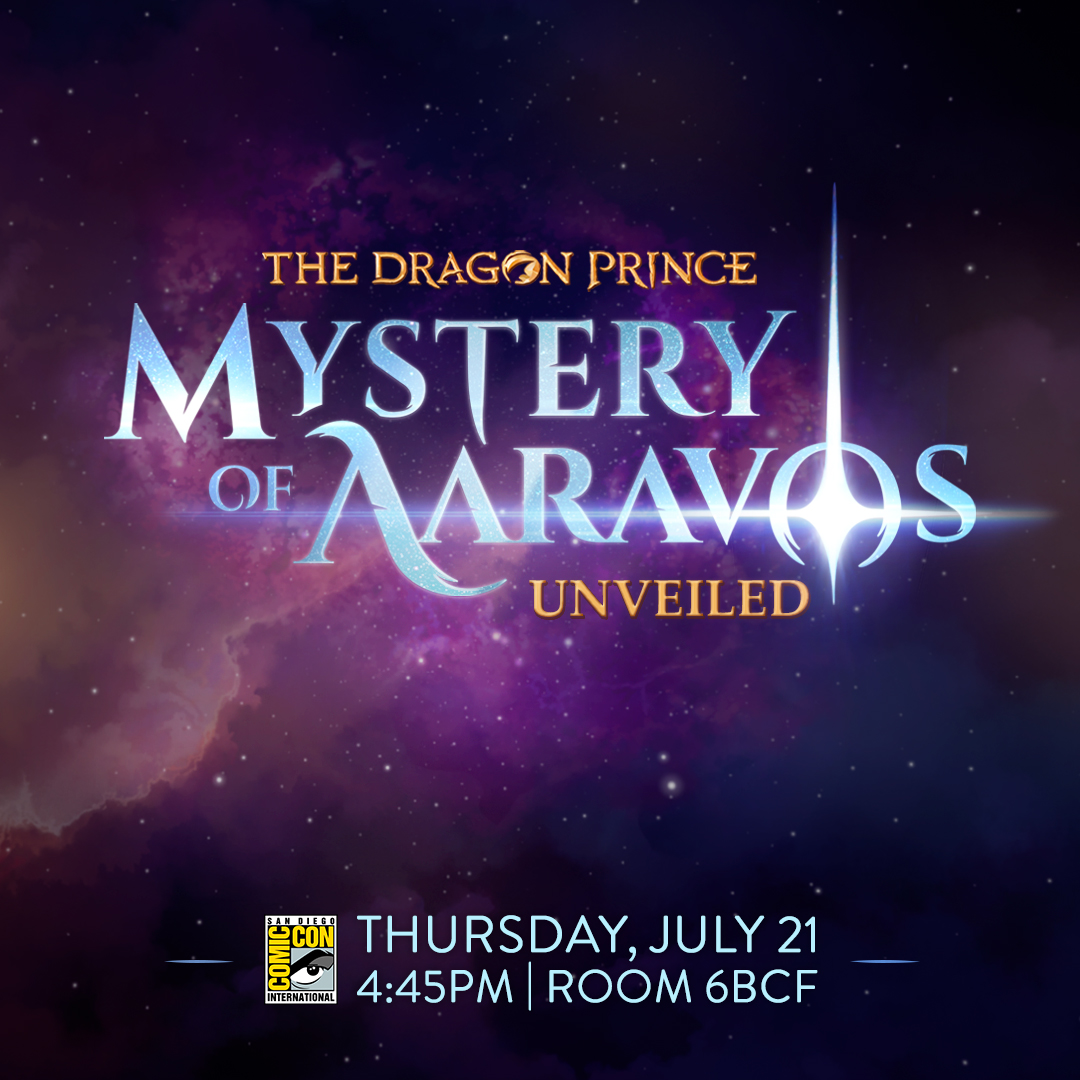 Celebrate with our cast and creators as they pull back the veil on the next phase of The Dragon Prince saga—coming this fall to Netflix. Learn more about the making of "Mystery of Aaravos," find out what's in store for our heroes in Season 4, ask our panelists your most passionate questions, and be among the first to get an exclusive SNEAK PEEK at an upcoming episode!
Whether you consider yourself a permanent resident of Xadia or just an occasional visitor, this is definitely one panel you won't want to miss.
What: The Dragon Prince: Mystery of Aaravos Unveiled panel
Where: San Diego Convention Center, Room 6BCF
When: Thursday, July 21 @ 4:45pm PT
---

Not attending SDCC? Don't worry! While the event itself won't be streamed this year, you can still follow #TheDragonPrince on Twitter and Instagram for all the latest news and updates!