Venture into Xadia's past with Bloodmoon Huntress (The Dragon Prince Graphic Novel #2)—a new original canon story set in the world of the Emmy® Award-winning Netflix animated series.
Written by Nicole Andelfinger and illustrated by Felia Hanakata, this action-packed tale takes place several years before season one and follows a young Rayla as she works to save a newfound friend from a frightening local legend…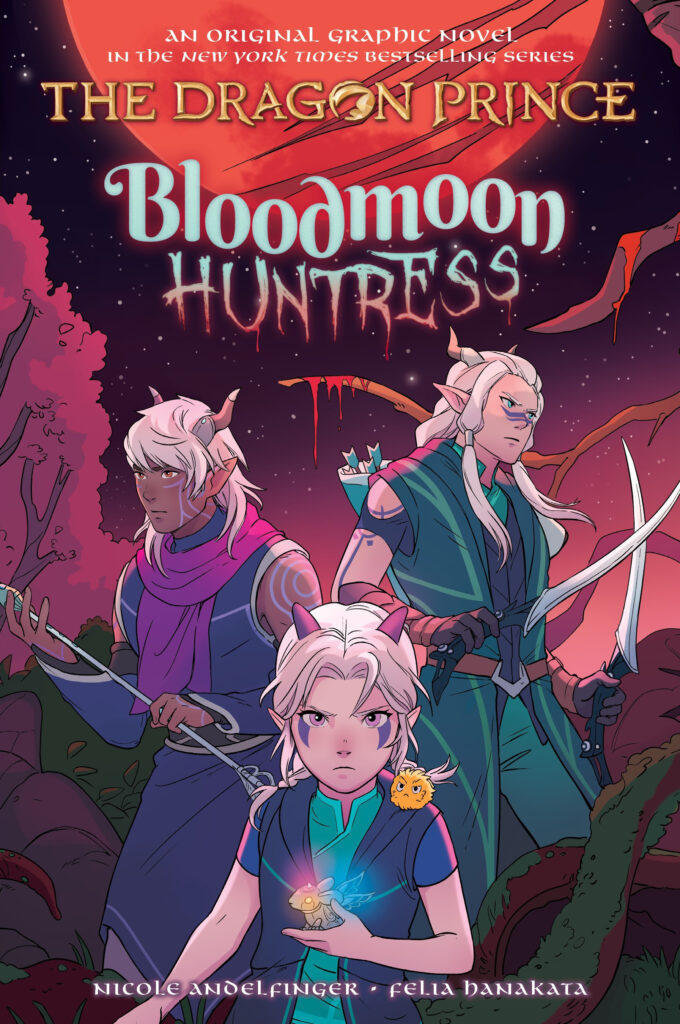 Every Moonshadow elf child knows the scary stories of the Bloodmoon Huntress, the evil sorceress who steals your blood on the night of the Harvest Moon. Everyone also knows those legends aren't true.
But for young Rayla, whose parents recently left her behind to fulfill their duty as members of the elite Dragonguard, this autumn is scarier than most. Her guardians, Runaan and Ethari, are still getting the hang of the whole parenting thing, and no one will tell Rayla what Runaan does for a living. She spends most of her time exploring the forest outside the Silvergrove.
When Rayla discovers a young Skywing elf in danger just hours before the Harvest Moon will rise, the stories become real. Can she stop the Huntress before the moon reaches its zenith?

Bloodmoon Huntress is available now at the following online retailers:
So grab your copy, gather an Adoraburr friend (or two), and begin the hunt today!