Through the Moon, the first original graphic novel of The Dragon Prince universe, arrives Tuesday, October 6th! To celebrate the release, Wonderstorm and Scholastic have lined up two exciting events featuring the crew behind the book! Details below!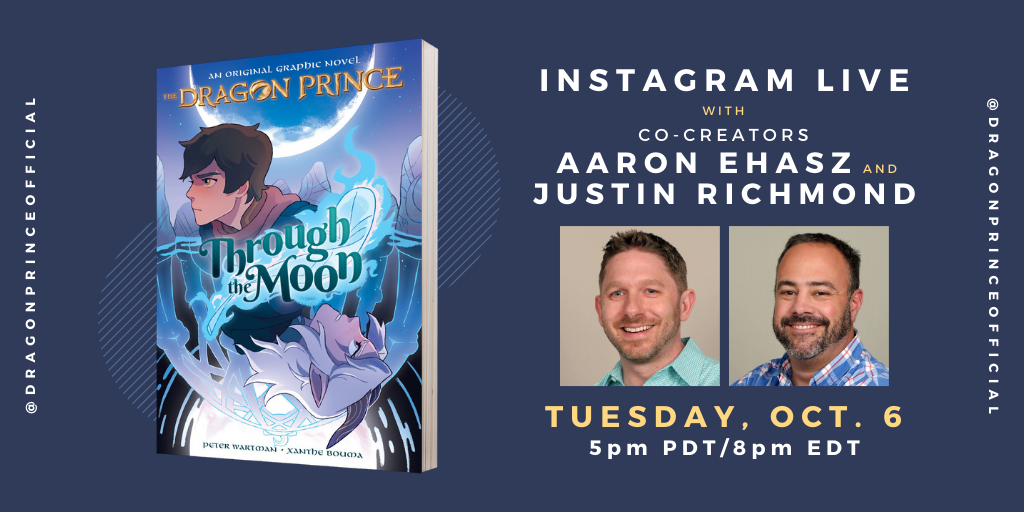 Tue Oct 6 @ 5 PM PT — Instagram Live with co-creators Aaron & Justin
On launch day, co-creators Aaron Ehasz and Justin Richmond will be live on
@dragonprinceofficial
answering (spoiler-free) questions from fans!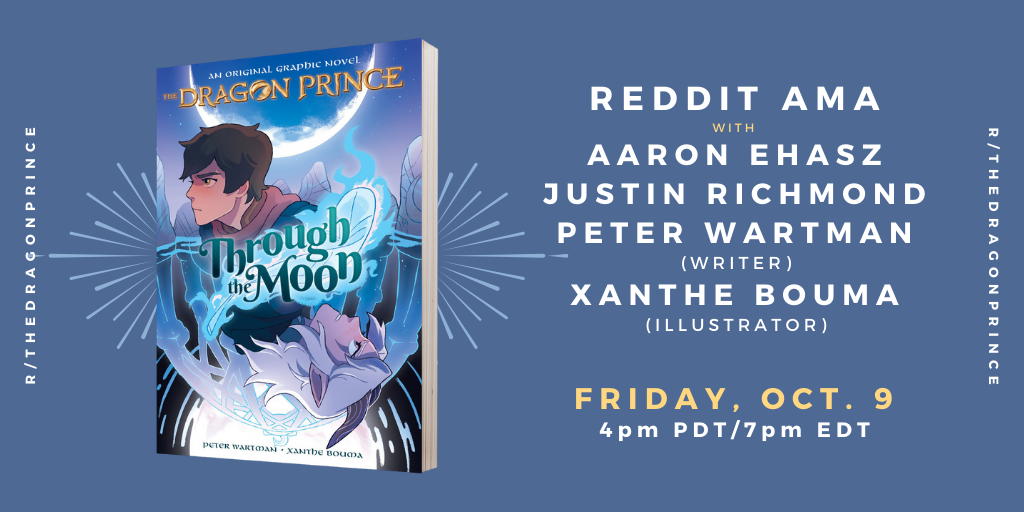 Fri Oct 9 @ 4 PM PT — Reddit AMA with Aaron, Justin, Peter Wartman and Xanthe Bouma 
Join the co-creators alongside Through The Moon writer Peter Wartman and illustrator Xanthe Bouma for a Reddit AMA and a deeper dive into the graphic novel — including spoilers! The crew will cover the plot, the ending, and answer questions about how the book fits between The Dragon Prince season 3 and upcoming season 4.
Get your copy of Through the Moon here!
Enjoy the book and see you there!