The cast and crew of The Dragon Prince are bringing you panels, signings, fan highlights and more.
With the launch of The Dragon Prince upon us, the team behind the show as well as members of the main voice cast are gearing up to bring the fans two very special panels, two autograph signing sessions, and special giveaways throughout. Get a behind-the-scenes look into The Dragon Prince, take part in an in-depth creative discussion with the creators, ask the voice cast any burning questions you may have, and take a look at some of the incredible fanworks making their way around the internet and into our hearts.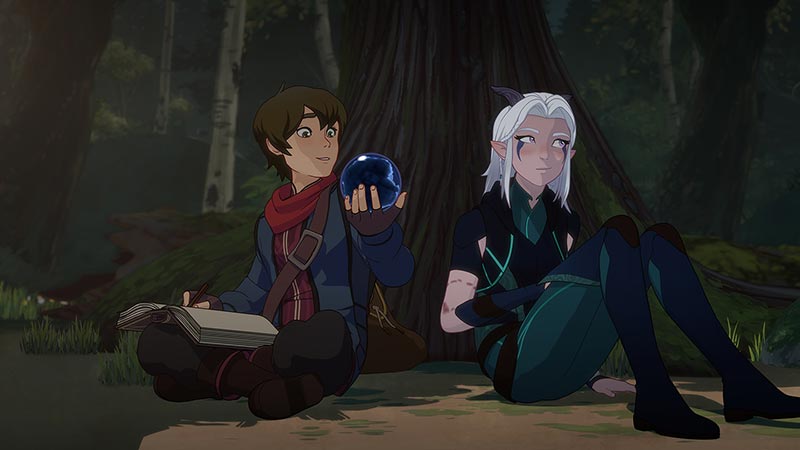 SCHEDULE
Friday, October 5th
1:45PM – 2:45PM: The Dragon Prince Panel @ NYCC, Javits Center room 1A21
3:00PM – 4:00PM: The Dragon Prince autograph signing session @ private autographing area
Saturday, October 6th
12:15PM – 1:15PM: The Dragon Prince Panel @ Anime Fest Main Stage
1:30PM – 2:30PM: The Dragon Prince autograph signing session @ Main Stage
Meet Co-Creator Aaron Ehasz, Co-Creator Justin Richmond, Executive Producer Giancarlo Volpe, the voice of Callum, Jack De Sena, and the voice of Rayla, Paula Burrows at NYCC and Anime Fest — See you there!