BREAKING NEWS:
We are excited to announce that all nine episodes of Season 5 of The Dragon Prince are available NOW on Netflix — a full five days in advance of its original premiere date of July 27!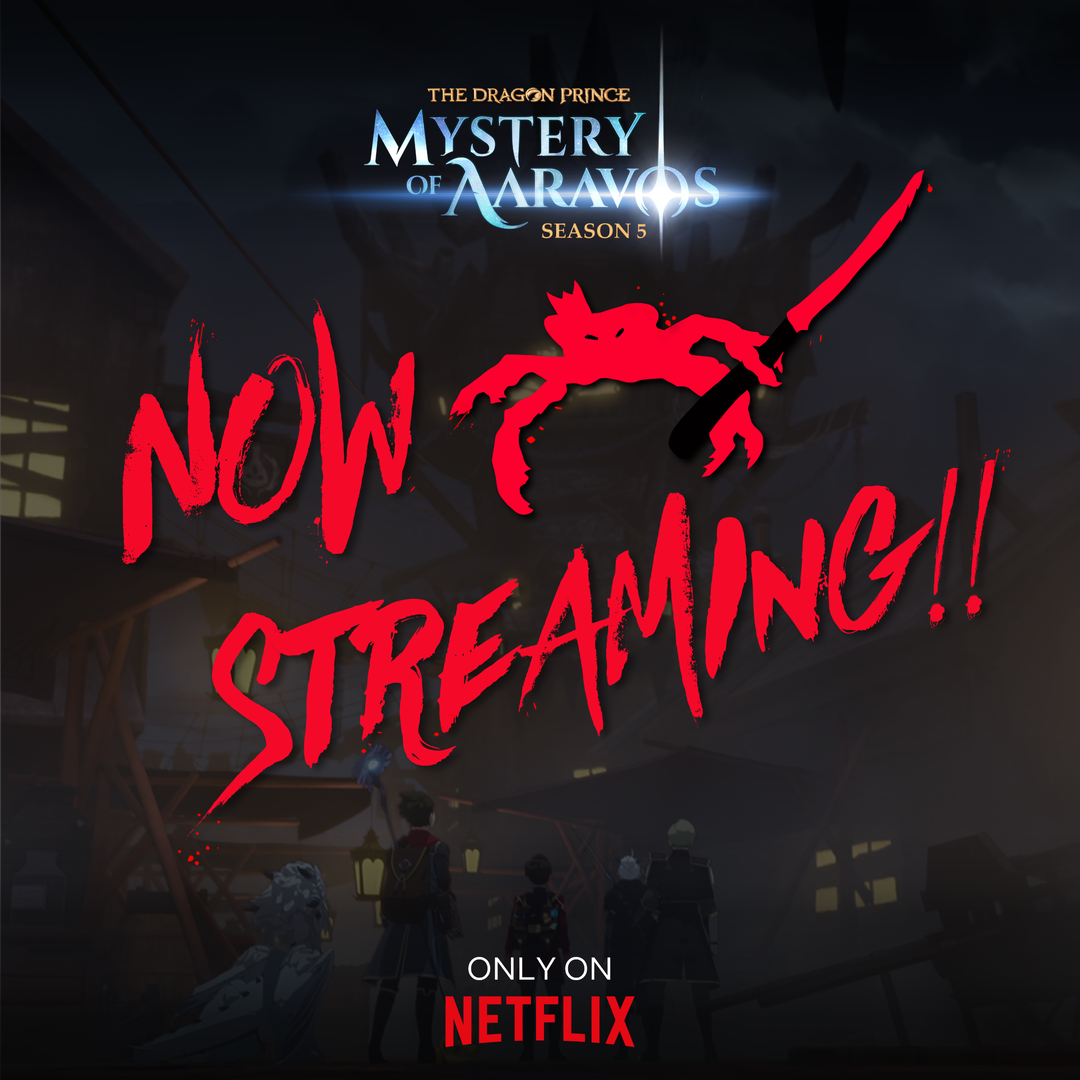 This surprise turn of events is thanks to the efforts of what can only be described as a ragtag crew of Xadian pirates who stormed the stage of Wonderstorm's official panel at San Diego Comic-Con earlier today. The self-claimed seafaring ne'er-do-wells (who looked suspiciously like voice actors Paula Burrows and Boone Williams in cheap beards) commandeered the panel's proceedings shortly after it began. While the salty sailors from Scumport seemed good-natured, they refused to relinquish control of the stage until their list of demands ranging from the rash to the ridiculous were met—including releasing Season 5 for everyone to view…immediately.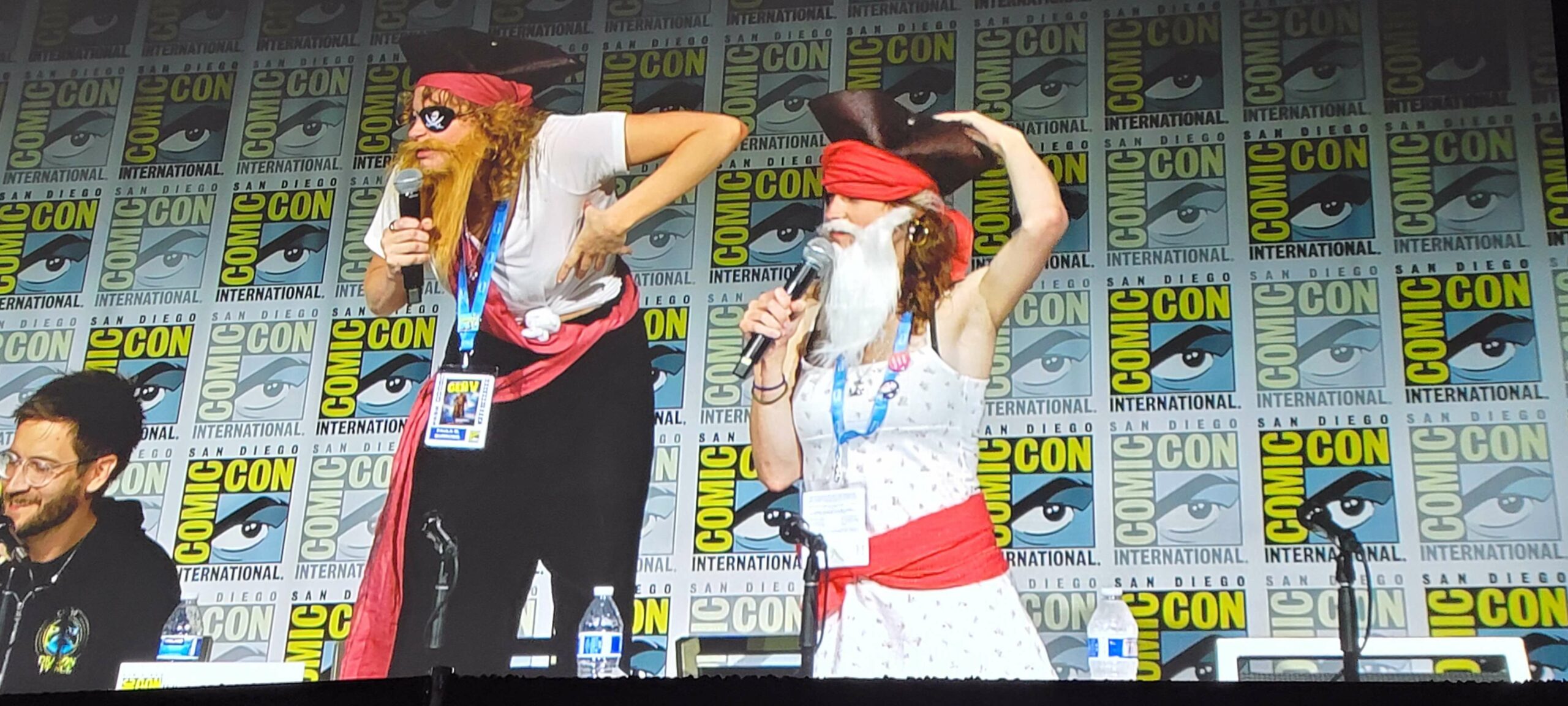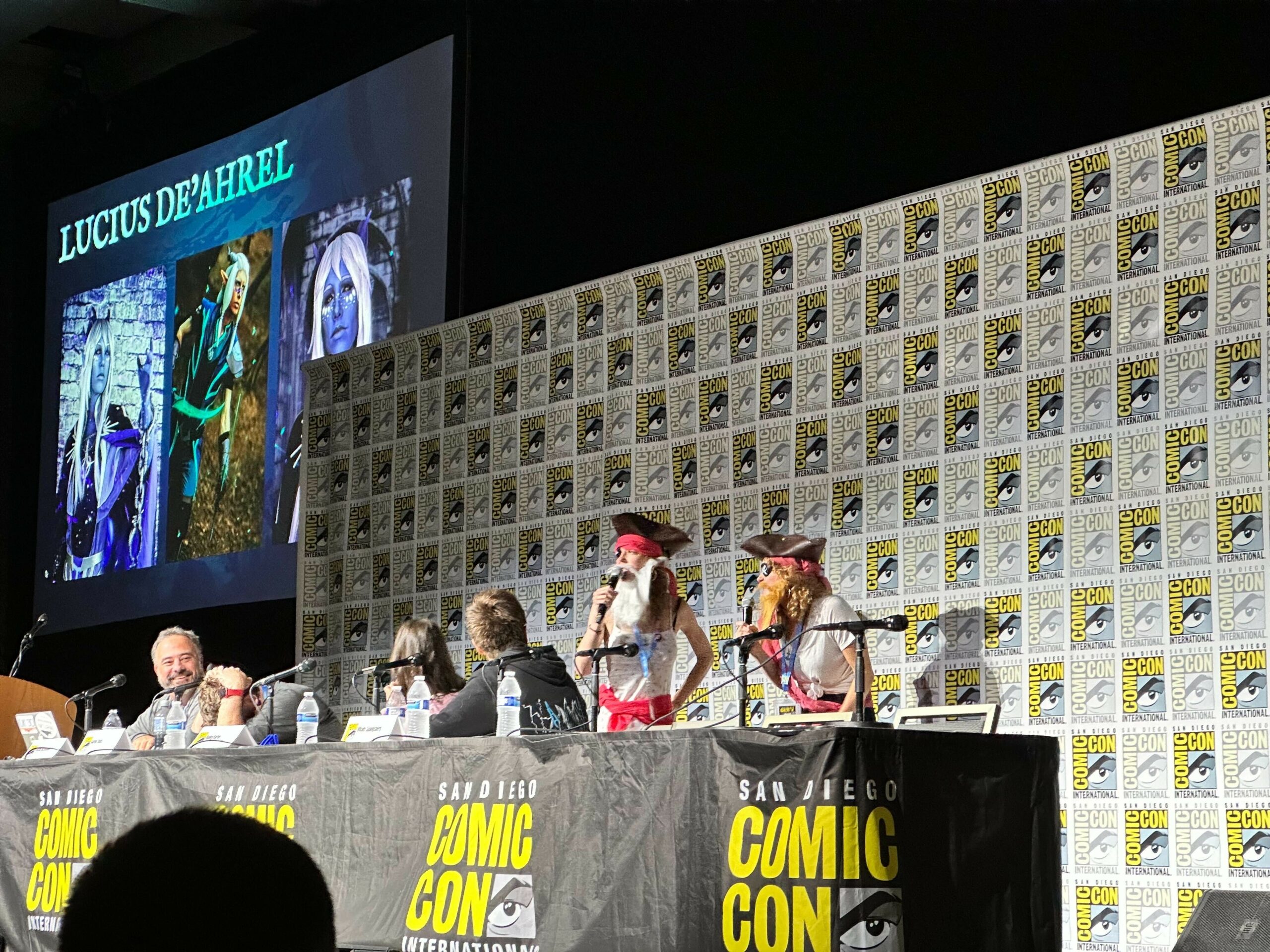 After some tense negotiation, the pair of upstart privateers and Wonderstorm struck a mutual accord, resulting in the live launch of Season 5 during the panel itself.
Notes Justin Richmond, co-founder of Wonderstorm and co-creator of The Dragon Prince:
"We're just glad this issue was resolved without the need for anyone to walk the plank. In the end, it's really the fans who won today. We're thrilled for everyone to be able watch the next chapter of 'Mystery of Aaravos' that much sooner — because it's a great season! We hope you love it as much as we do."
Seasons 1-5 of The Dragon Prince are now streaming on Netflix.