When The Dragon Prince was first announced at San Diego Comic Con 2018, a fan asked for the name of the human guard Rayla spares in the opening moments of the first episode. Officially, he didn't have one — so the fan was invited to name him. They chose "Marcos."
In The Final Battle, Marcos makes a new elf friend after the battle of the Storm Spire. We hadn't given her an official name — until now! Continuing the tradition of fan-chosen names, one fan on Twitter began calling her "Sabah" — and the name seems to have stuck. We like it!
So, officially: we'd like to share the design and turnarounds for Marcos' Sunfire elf friend, Sabah! Enjoy!
Designs

Model Close Up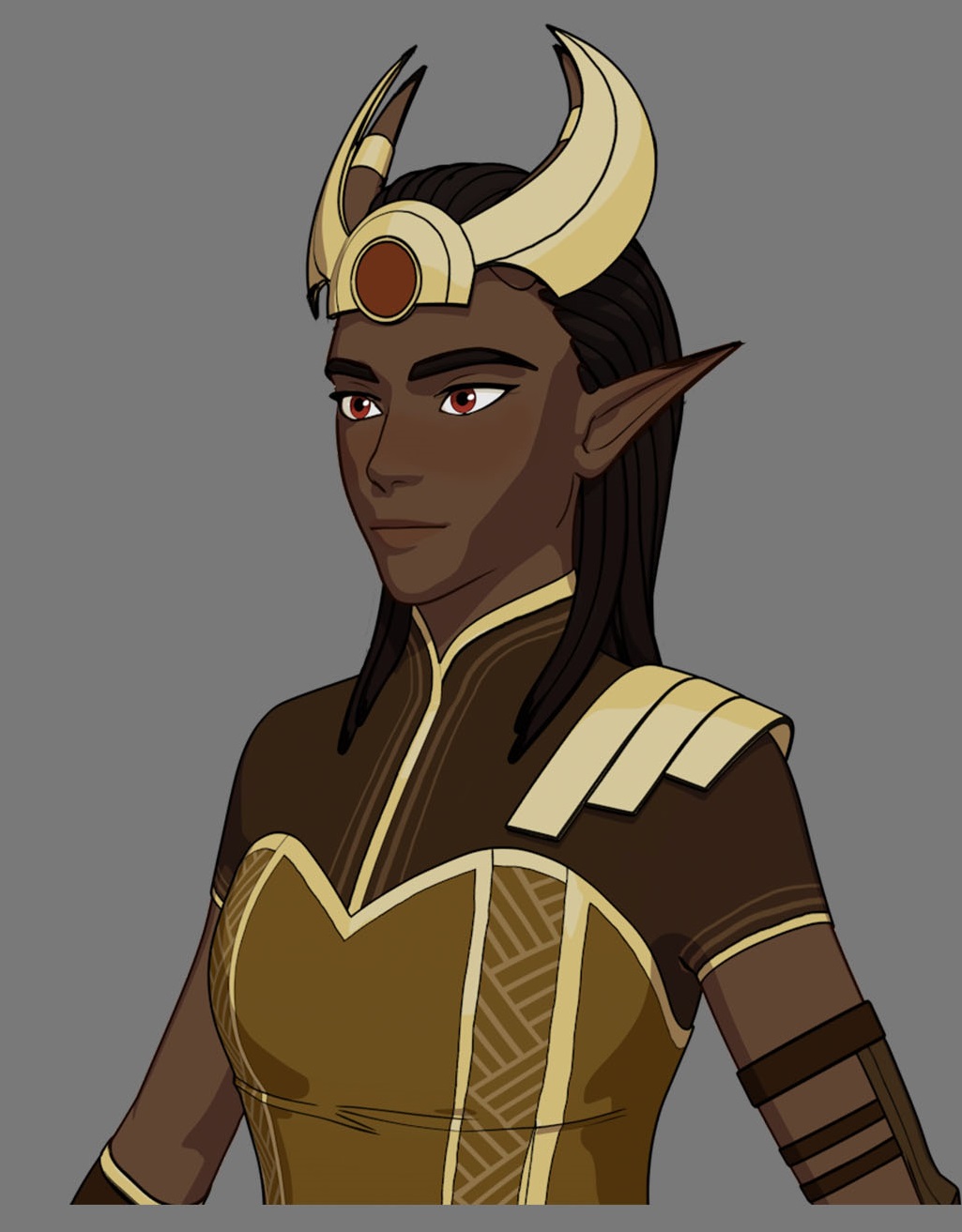 Model Turns