The wonderful thing about the expanded world of Xadia…is that it's constantly expanding!
And this past weekend we were thrilled to sit down with Wonderstorm co-founder Aaron Ehasz, writers Devon Giehl, Iain Hendry, and Eugene Ramos, voice actors Paula Burrows (Rayla), Jonathan Holmes (Runaan), and Rena Anakwe (Janai), and The Dragon Prince fans to talk about that growth during our LIVE FROM XADIA panel at NYCC 2021.
If you weren't able to attend the panel in-person or online, here's a quick recap of the highlights:
---
Tales of Xadia Sneak Peek
Tales of Xadia is our upcoming role-playing game by Fandom that's built on the award-winning Cortex system and features our largest lore-heavy book to-date! It's available for pre-order now at talesofxadia.com and currently slated to release late this year or early next year.
There's so much to discover in Tales of Xadia, including all-new stories and artwork from the Human Kingdoms and Xadia we've never explored before. As a special sneak peek, check out this beautiful preview we shared at NYCC, crafted by Shaun Ellis under the direction of TL Collier.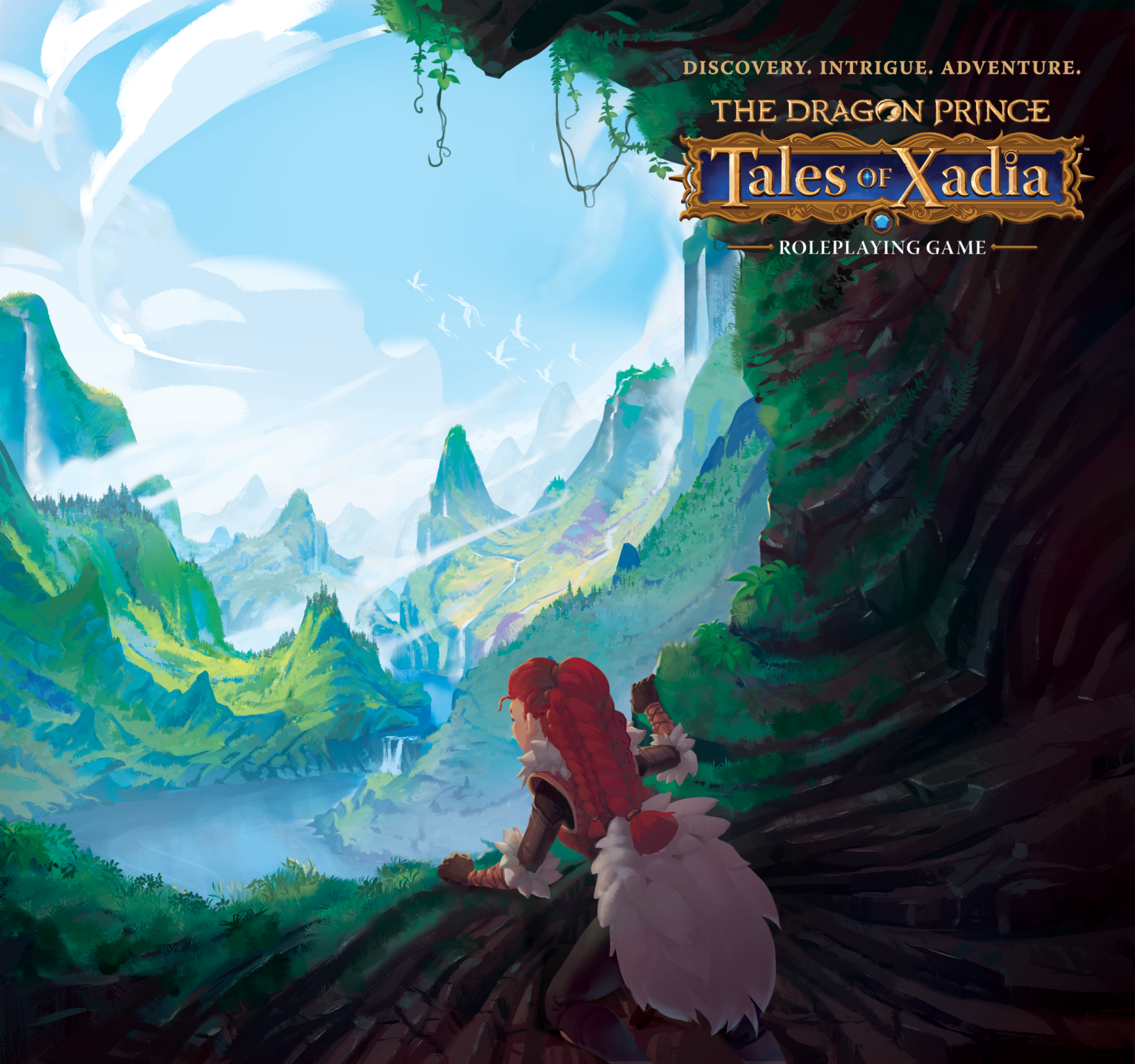 ---
Scenes from "Bloodmoon Huntress"
Bloodmoon Huntress is our second graphic novel set in the world of The Dragon Prince. Written by Nicole Andelfinger and illustrated by Felia Hanakata, this action-packed story follows a young Rayla and takes place several years before season one of the animated series.
Available now for pre-orders through most major online retailers, Bloodmoon Huntress is set to arrive in Spring of 2022. In the meantime, please enjoy this first look at two work-in-progress scenes from the graphic novel revealed during our at panel at NYCC 2021!
Scene #1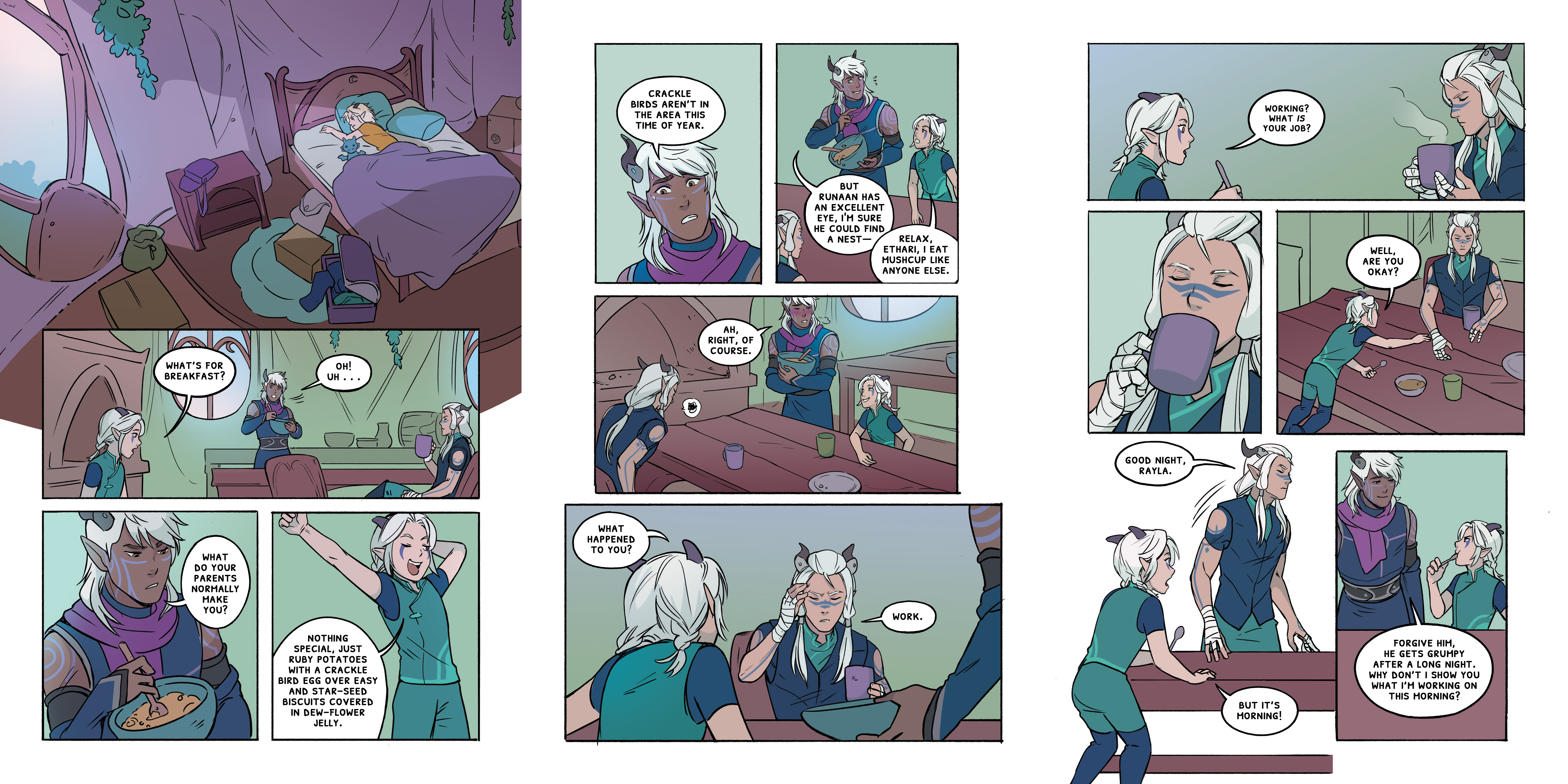 Scene #2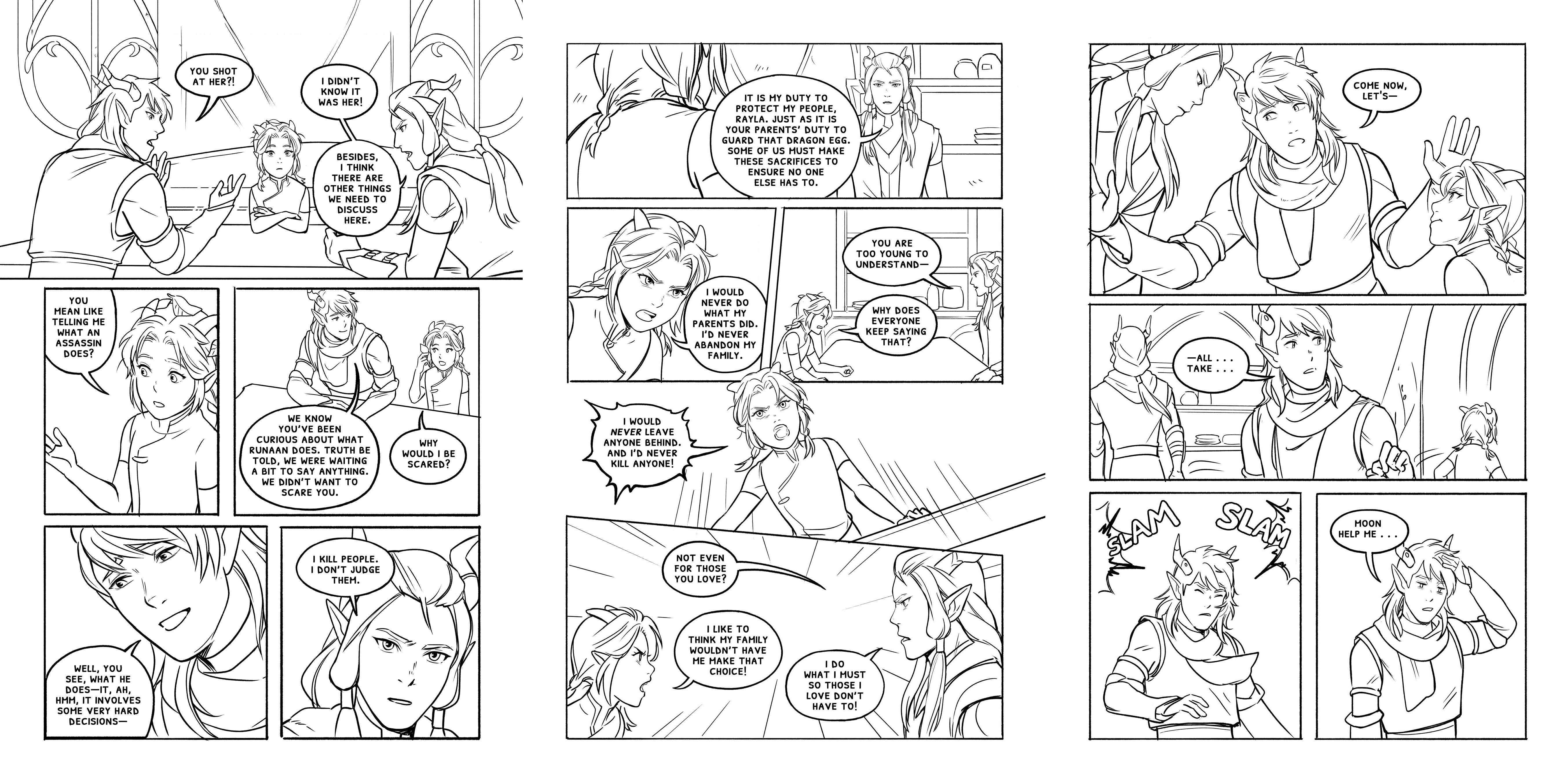 ---
New Character Reveals
What's the world of Xadia without the incredible individuals who inhabit it? During our NYCC 2021 panel, we were excited to introduce three new character designs from The Dragon Prince universe:  Kpp'Ar, the Bloodmoon Huntress, and Miyana!
Meet Kpp'Ar
Kpp'Ar is the mentor of the powerful dark mage, Viren, who has both an aptitude and passion for integrating puzzles into human architecture. Kpp'Ar made his debut in Book 2: Sky and will return again in our third graphic novel, Puzzle House.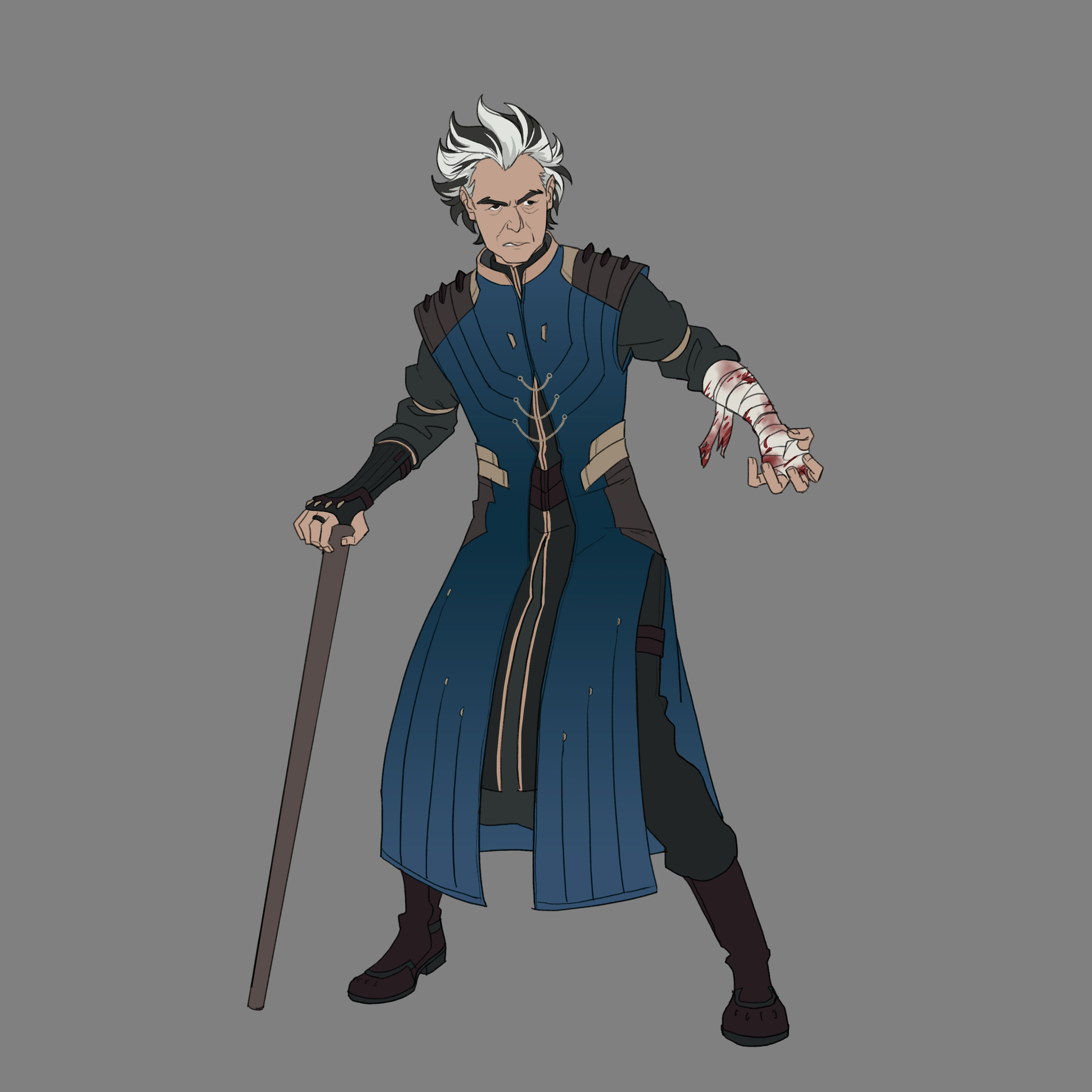 Meet Bloodmoon Huntress
Bloodmoon Huntress is an ancient Moonshadow Elf who uses forgotten and forbidden magics to not only give herself grim powers, but also extend her natural life. The Bloodmoon Huntress will make her debut in our second graphic novel of the same name, Bloodmoon Huntress.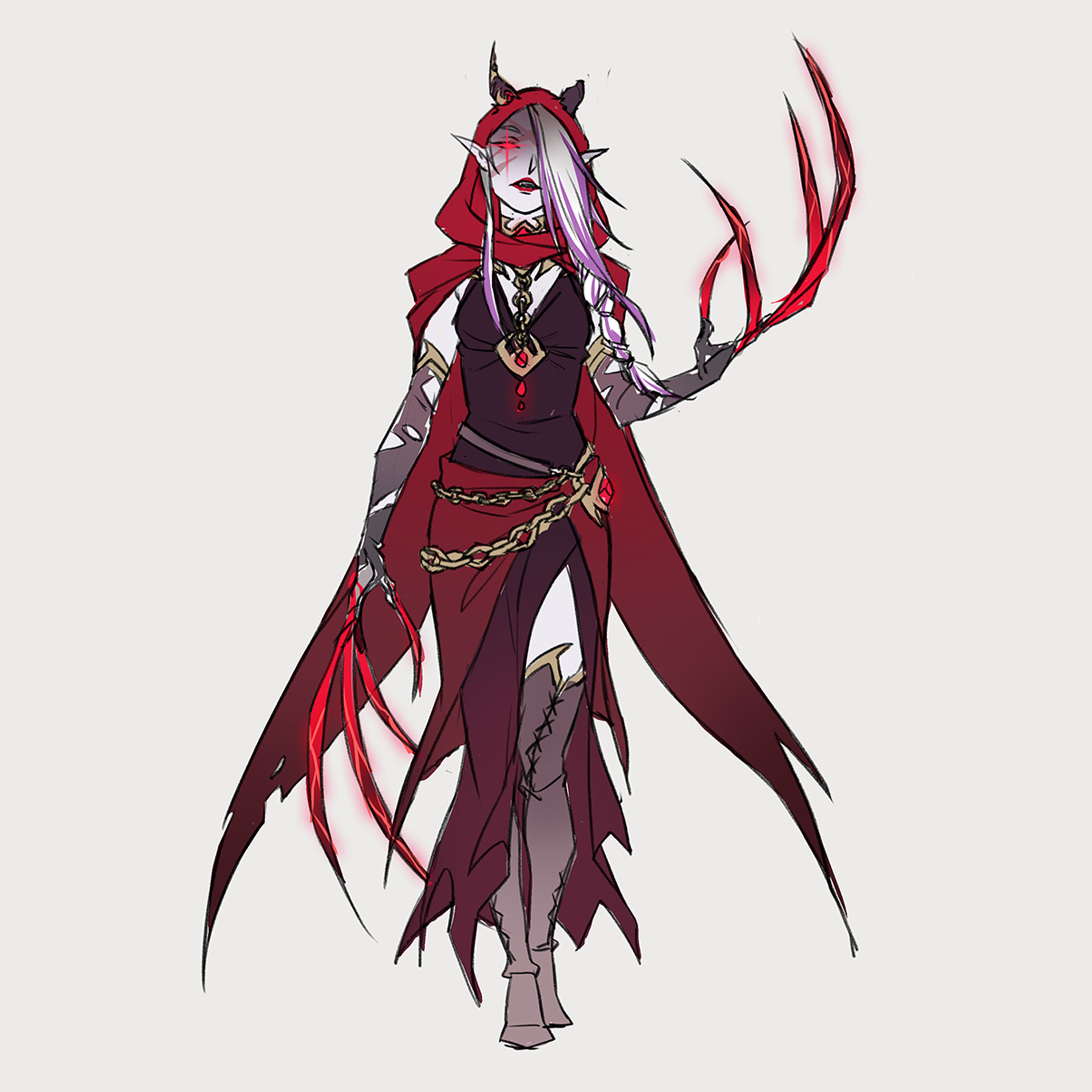 Meet Miyana
Miyana is one of six elite Sunfire elf generals who are known collectively as The Six Horns (so-named after the six horns of the archdragon, Sol Regem). She will make her debut in an upcoming season of The Dragon Prince saga.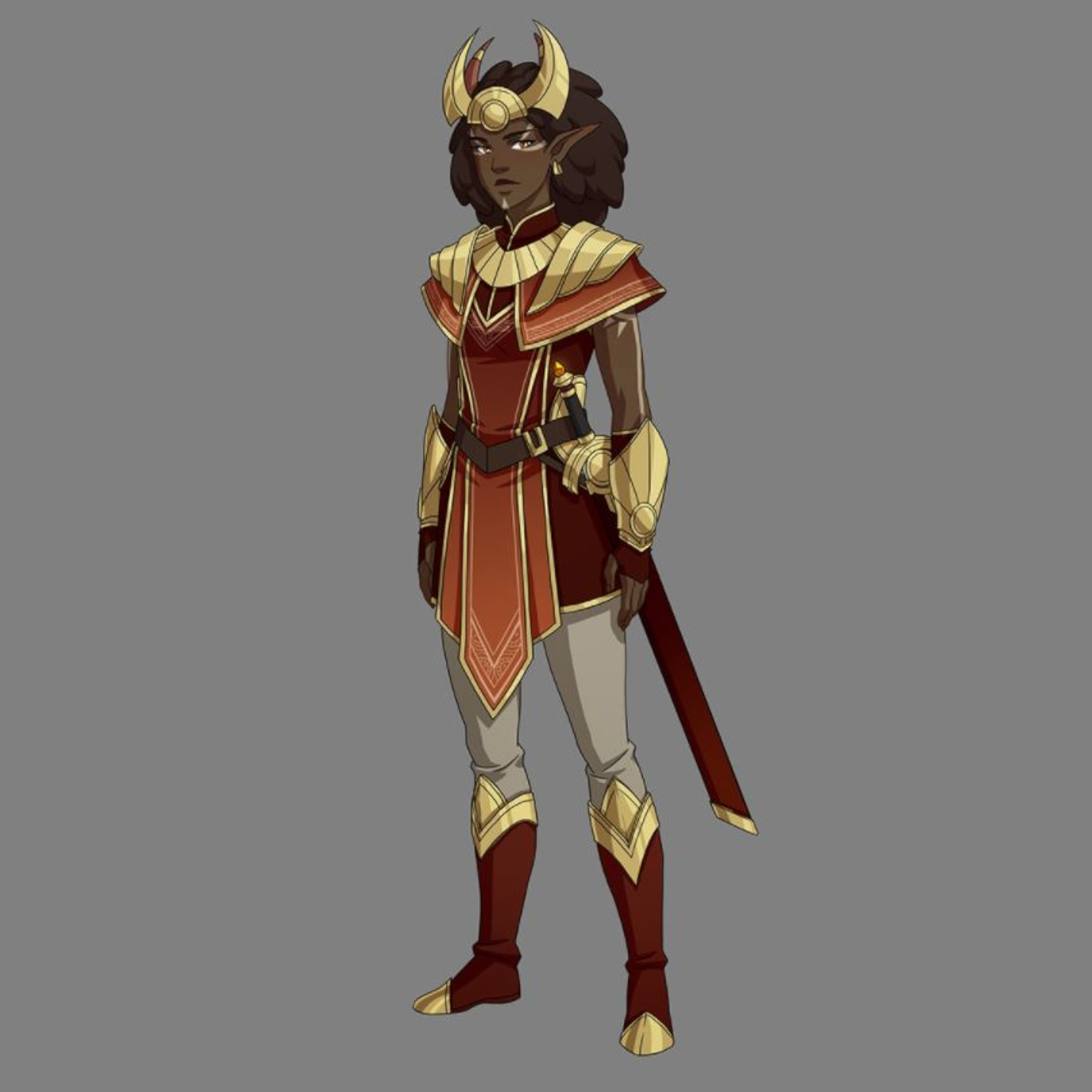 ---
…And More!
Be sure to watch the full "Live Xadia: Wonderstorm's The Dragon Prince" panel VOD* to hear our co-founder, writers, and voice actors talk about these reveals and access even more exclusive insights, including:
Readings from never-before-seen excerpts of Bloodmoon Huntress and Puzzle House
Special performances of "A Song of Love and Loss" and the "Xadian Birthday Song"
And 30 minutes of live Q&A with our panel audience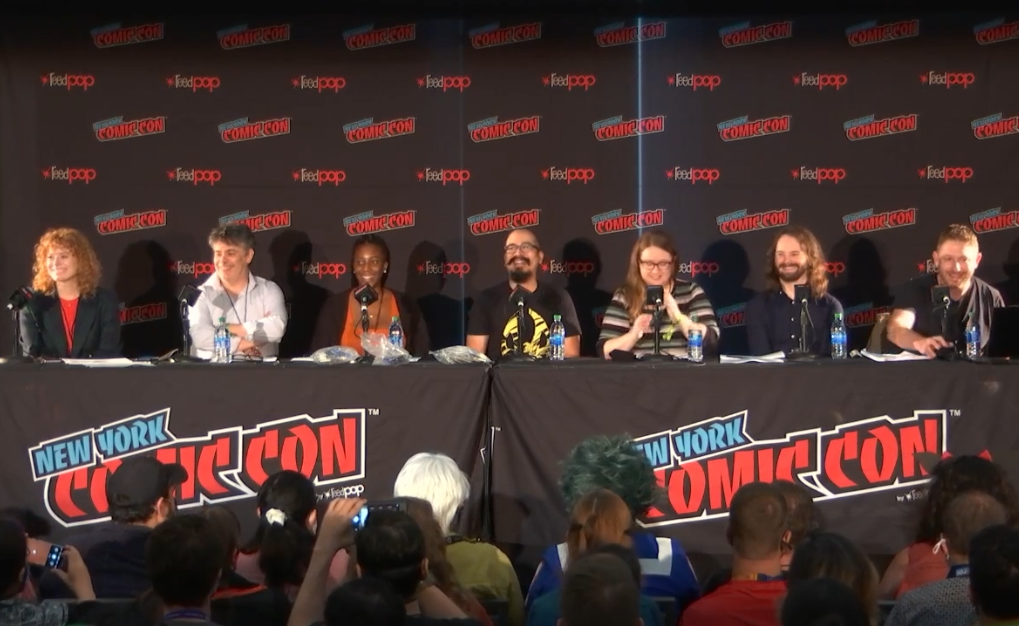 Thanks so much to all our panel guests and attendees. Your fandom and friendship bring us more joy than all the jelly tarts in the world, and we're so glad to be sharing this journey with you.
Until next time!
*Please note that you will need to have an NYCC 2021 physical pass, an NYCC 2021 Digital Ticket, or an active Metaverse Membership in order to access this and other NYCC panel VODs. Panel VODs will be available for 30 days. Be sure to visit the official NYCC 2021 website for more information.