Join the fight for the future of Xadia with The Dragon Prince: Battlecharged board game—available now at BrotherwiseGames.com!
The Dragon Prince: Battlecharged is a tactical card-based miniatures game inspired by the Emmy Award®-winning series on Netflix. In it, two teams of 2-3 heroes face off in fast-paced duels set on one of six beautifully-designed battlemaps located across the Human Kingdoms and Xadia. Players can choose to play as one (or two, or three!) of eight iconic characters from the show—including Callum, Ezran, Rayla, Claudia, Soren, Amaya, Janai, and Viren—who are each equipped with their own premium miniature, 16-card action deck, and unique fighting style.
Designed for 2-6 players ages 10 and up, this action-packed adventure is a must-play for any fans of The Dragon Prince or exciting tabletop combat.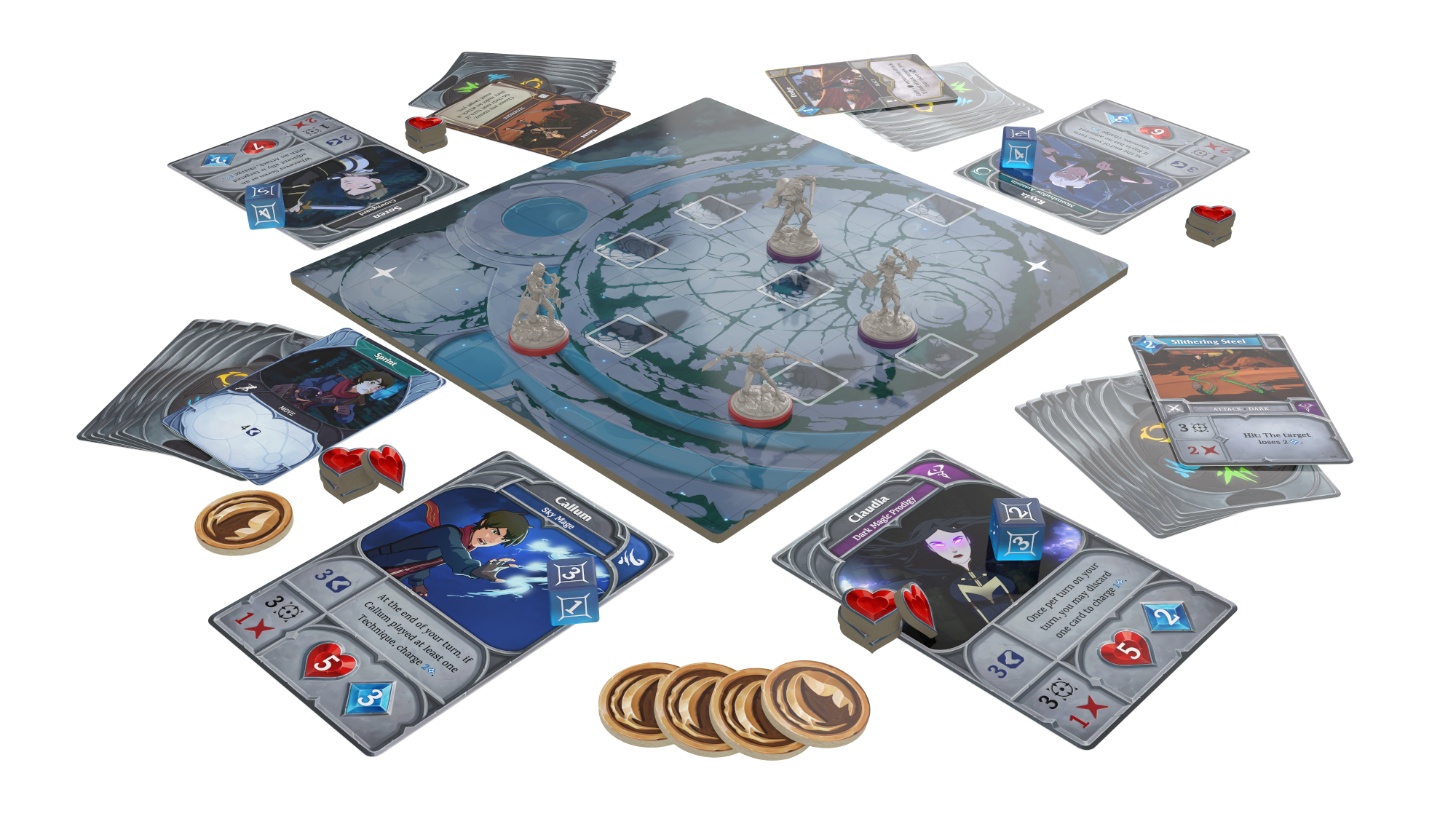 Pick up your copy and charge into battle today at BrotherwiseGames.com/TheDragonPrince.
---
Looking for more information on how to play The Dragon Prince: Battlecharged? Be sure to check out these helpful guides from our partners at Brotherwise: