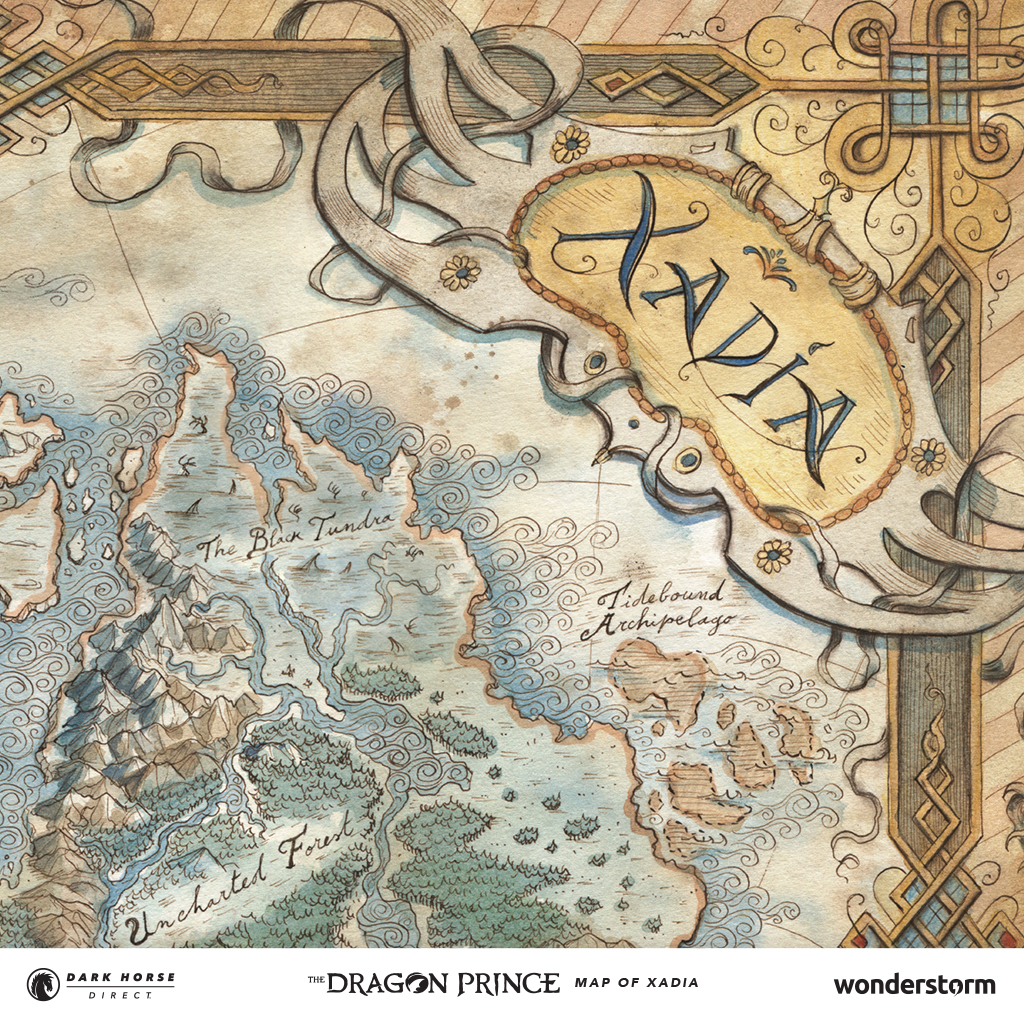 We've partnered with Dark Horse Direct to bring you a fine art lithograph of 'The Dragon Prince: Map of Xadia'! This limited-edition print captures a birds-eye view of Ezran, Callum and Rayla's adventures and beyond.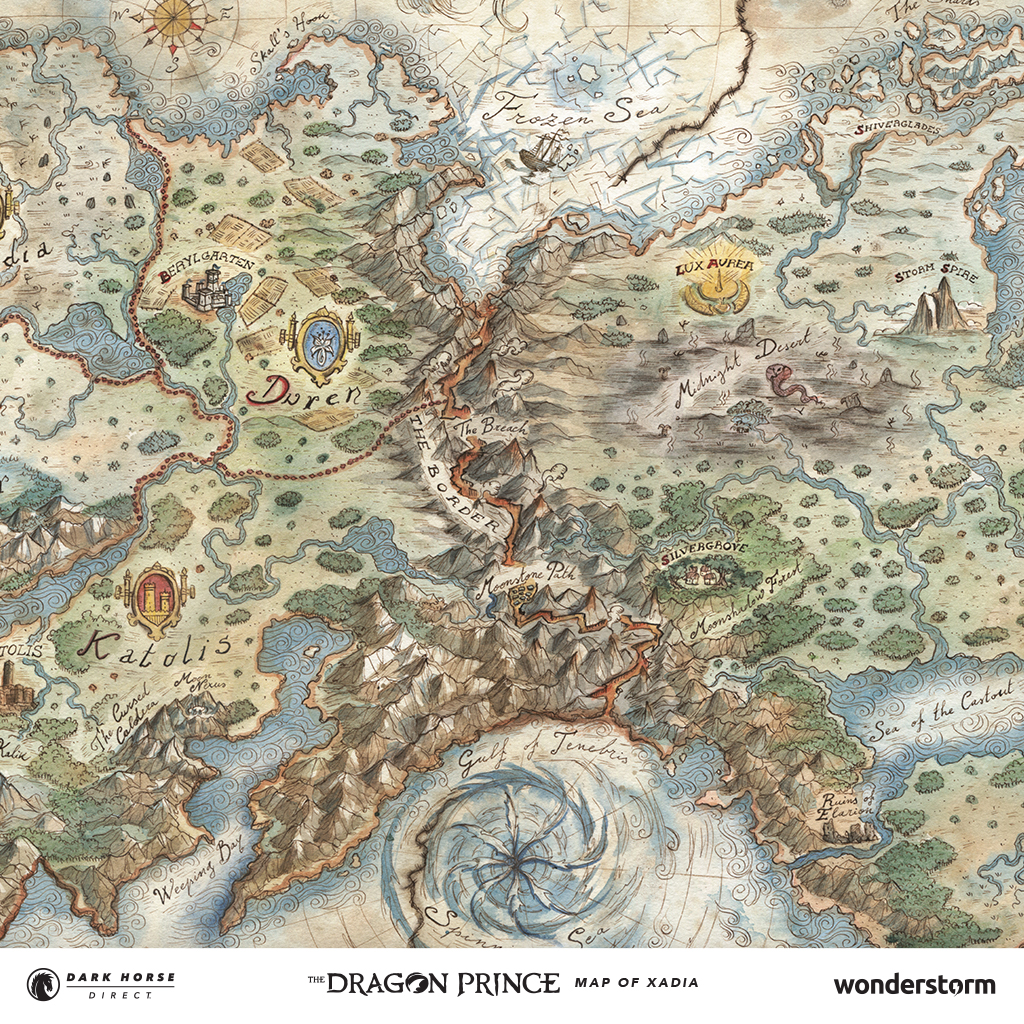 From the five Human Kingdoms to the west, to the magical lands of Xadia to the east, now you can have the highly detailed world of The Dragon Prince in your hands!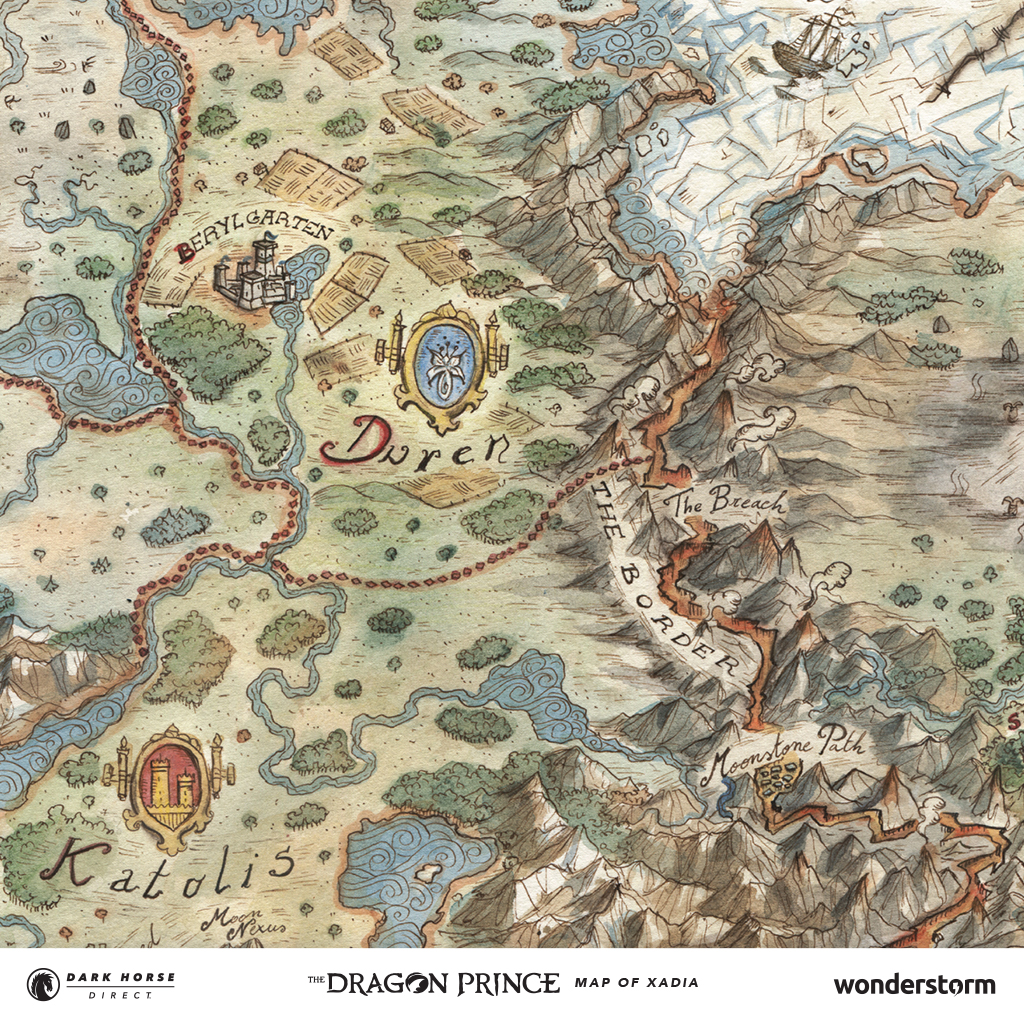 Each 24" x 16" print, as painted by the amazing fantasy map artist Francesca Baerald, is hand-numbered and features a holographic foil dragon egg detail!
This run of only 500 is running out fast! Order today at: https://bit.ly/2NwnQq7