Attention on deck:
Here's a first look at the full episode list for Season 5 of The Dragon Prince. As with previous seasons, all nine episodes (or "chapters") will premiere JULY 27 on Netflix!
Which one(s) are you most excited to watch?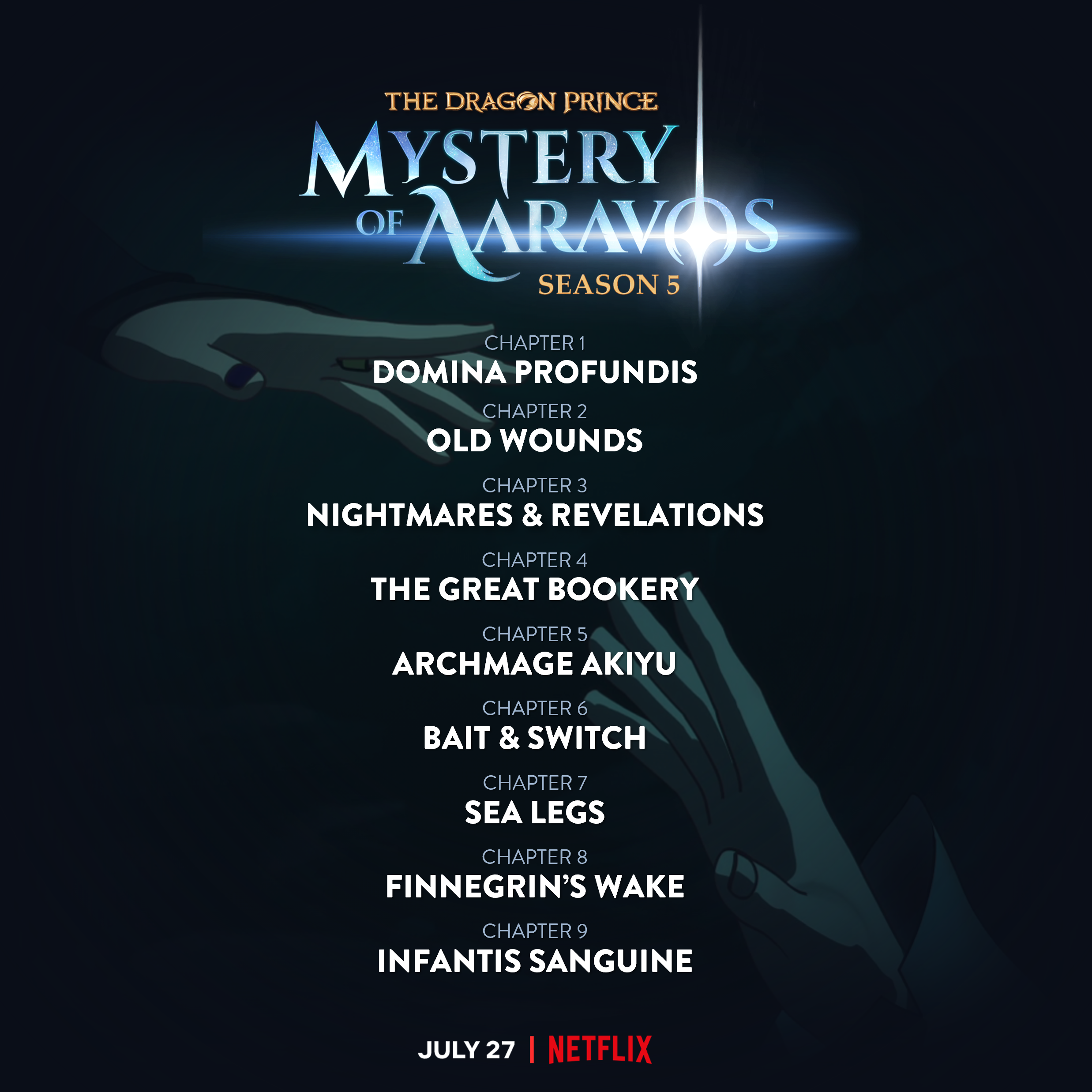 Looking for more Season 5 news?
And be sure to follow #TheDragonPrince on Twitter and Instagram for all the latest updates!