The first official core novel of The Dragon Prince is just one week away! Can't wait that long? Click here for a special sneak peek excerpt at what's inside! 
Pre-order your copy of Book One: Moon at Amazon, Barnes & Noble, Books-A-Million, Indiebound, Target, and WalMart! The book will also be available in Audio format narrated by Adrian Petriw, voice actor of Commander Gren!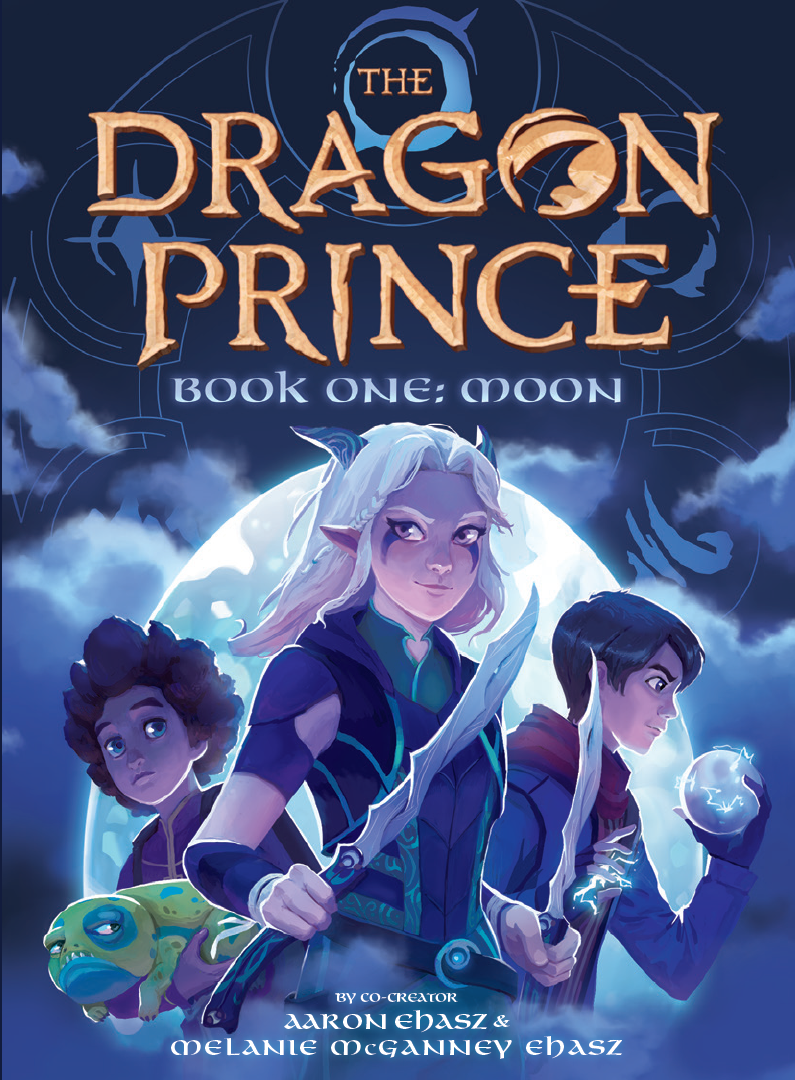 With the world on the brink of war, three young heroes from opposite sides of the conflict embark on a dangerous quest that could change everything. This beautiful book expands on the events of season one of The Dragon Prince. Written by Aaron Ehasz, co-creator of The Dragon Prince, and Melanie McGanney Ehasz, this first epic novel takes readers beyond the frame of season one with deeper characterizations and expanded plotlines.