Hello everyone! To continue our celebration of the love and creativity of The Dragon Prince fans and all the amazing things they create, we're continuing our fan spotlights! Today we're featuring the multi-talented Tamika Williams, aka Kuno!
When we say multi-talented, we really mean it! Tamika is the writer of two ongoing The Dragon Prince fanfics, one titled "Sides of the Moon," which has run for 22 chapters. The second is a TDP/How To Train Your Dragon crossover called "Love Amongst the Dragons: Gales of Yesterday." You can find them both on Archive of Our Own!
Tamika is also a prolific artist! Check out some of her Dragon Prince (and Rayllum) art, including an original narration and animated intro to her fanfic, "Sides of the Moon."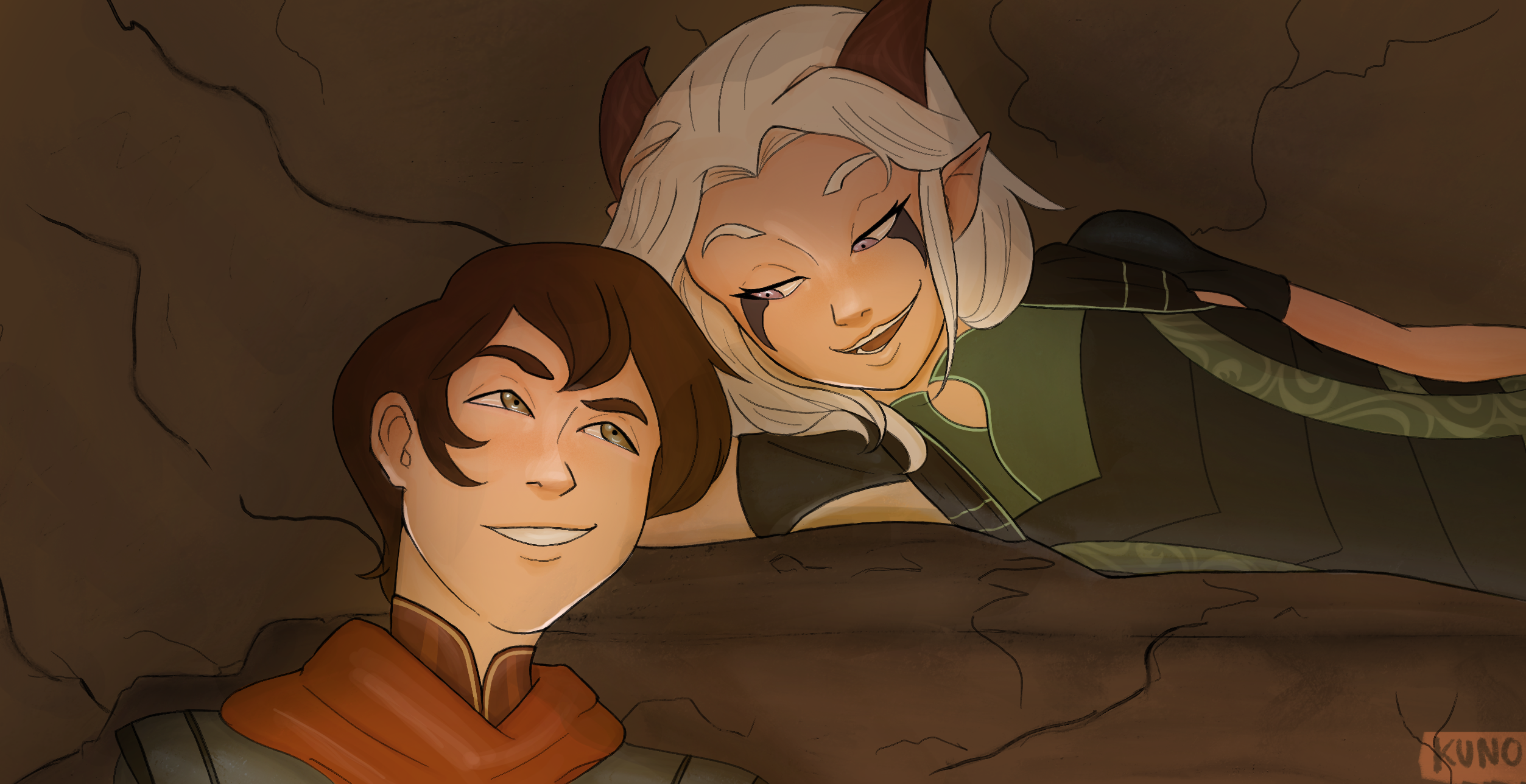 Last but absolutely not least, Tamika is the co-host of an ongoing podcast called Hot Brown Morning Potion. Alongside co-host Hailey of Cartoon Universe, Tamika's work on HBMP features interviews with several members of The Dragon Prince crew, including co-creators Aaron Ehasz and Justin Richmond, as well as several members of the voice cast! You can listen to all episodes of Hot Brown Morning Potion on Anchor, Spotify, Apple Podcasts, and almost anywhere else you get your podcast fix.
Many thanks to Tamika for all of her wonderful work in The Dragon Prince fandom! You can find Tamika on Twitter, Tumblr, and Instagram!